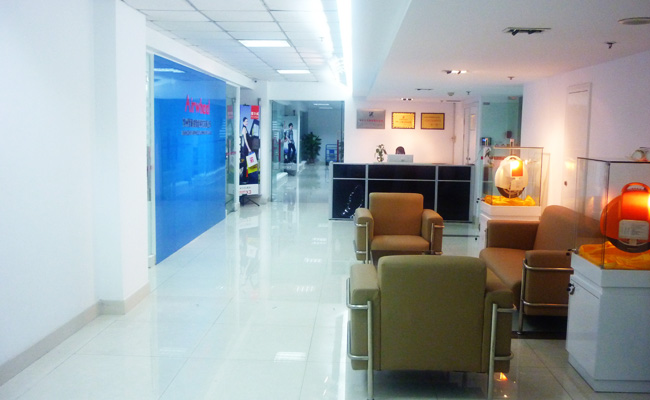 About Airwheel
Established in 2004, Airwheel Technology was initiated by a group of pioneers who took constant adventure to reshape the world with edged technology. With a global view, the U.S.-based enterprise started to build since its establishment R&D centers located in L.A., Beijing, and Changzhou, a marketing center in Beijing and a manufacturing center in Changzhou. As the leader in global portable intelligent transport industry, we have been dedicated to extend the fun and benefit of cutting-edge technology to everywhere in the world.
Our Success, Built by Our Customers
Airwheel is keen to exchange opinions and share its fruitful achievements with customers in a simple manner. It is Airwheel's unyielding aim to satisfy and exceed customers' anticipation. We believe that trust is a pleasure worth passing down via every customer, which in turn challenges us to give genuine responses everyday.
Our Concept, Originated From the Nature and Innovation
The brand name "Airwheel" consists of two elements: Air and Wheel. Air implies the environment, our living space. And wheel symbolizes the spirit of constant progress and the endless vitality of life. Being an adventurer of science-tech, Airwheel is more of a pilgrim of the nature deep inside. Following the notion of "Eco-friendly Innovation", we've always been seeking the balance between science-tech and the nature, which runs through every part of the design, R&D, manufacturing and sales. It is our ideal to bring our customers back to the nature with Airwheel's portable intelligent transport products.
Our Design, Inspired by Interactions and Experience
Focusing on the development of safe, solid and humanized products, Airwheel is broadly identified with its modern concise design and fresh comfortable user experience. Airwheel owes its standard-setting products to the care of details and a customer-oriented design concept. We persist with continuous upgrade of user experience of material, function and safety propelled by customers' opinions and our innovation.
Our Advantage, Contributed by Cooperation and Service
As the leader in global portable intelligent transport industry, Airwheel has built long-term partnership with tech titans like SONY, Panasonic, Google and Qualcomm. A strong tie with premium business partners will not only bring win-win scenarios, but also create for customers more reliable products with guaranteed user experience.
With advantages in capital and global strategy, Airwheel will continue to provide customers with all-around and interactive service via efficient and humanized resource integration and cooperation.