Innovative hollow ring design
F3's technology is one of subtraction rather than addition.
Be hold in innovating, be brave in changing.
PC+ABS composite
The annular body is covered a transparent shell which is made of PC+ABS composite materials with such features as heat resistance,cold endurance, flame resistance and impact resistance. Hence, it can not only protect the body, but also make F3 more beautiful and different.

composite

dual protection
Concealed handle design
The annular body is easy to carry, and handlesare made frommagnesium alloy and elastic polyurethanewhich feel soft and comfortable, hidden in the body in normal times and can be popup as-needed.

Annular body

Concealed handles

Electromagnetic suspension motor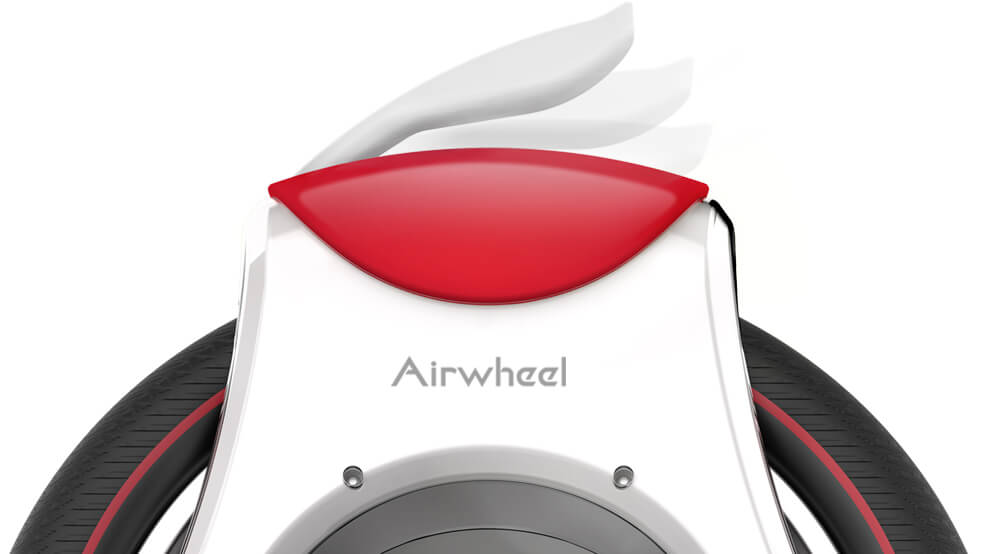 Silicone leg pad
Sweet care, F3 accords with principles of ergonomics. The more humanize design, less superficial area, texture of high quality leather can improve friction, which makes F3 easy to follow your move.

Silicone leg pad

Sweet care

Controls a direction accurately
Colorful and Customized
Colorful life, unique colors, it's available in a choice of colors, Multi-color accessories can be replaced by customers that can keep your scooter gorgeous at any times.
Cool headlight/taillight design
Cool headlight and taillight design is full of character, cool and showy, ensures a safe night riding.

Headlight/taillight

Safety protection

Imported led lamp
Anti-skidding pedal
Pedal made from matting material has great skid resistance; it's safe without hidden trouble and can improve the operation.

Anti-skidding pedal

Safety protection