A Wild Side of Airwheel R5 electric assist Bicycle
Source:Airwheel beginTime 10/26/2016 9:43:54 AM
Abstract: To people who love to challenge themselves or get close to nature, Airwheel R5 electric assist bicycle is a suitable companion to them. It is the latest R&D achievement, rolled out in Oct, 2016.
During the rush hours, the streets will be swarmed with electric scooters, as cars today. Intelligent electric scooters will not only be transport vehicles, but also fitness tools. Riding the device would be a hobby for many people who love to get close to nature. In the current society, there is such a group of people who want to ride intelligent electric scooters to challenge nature.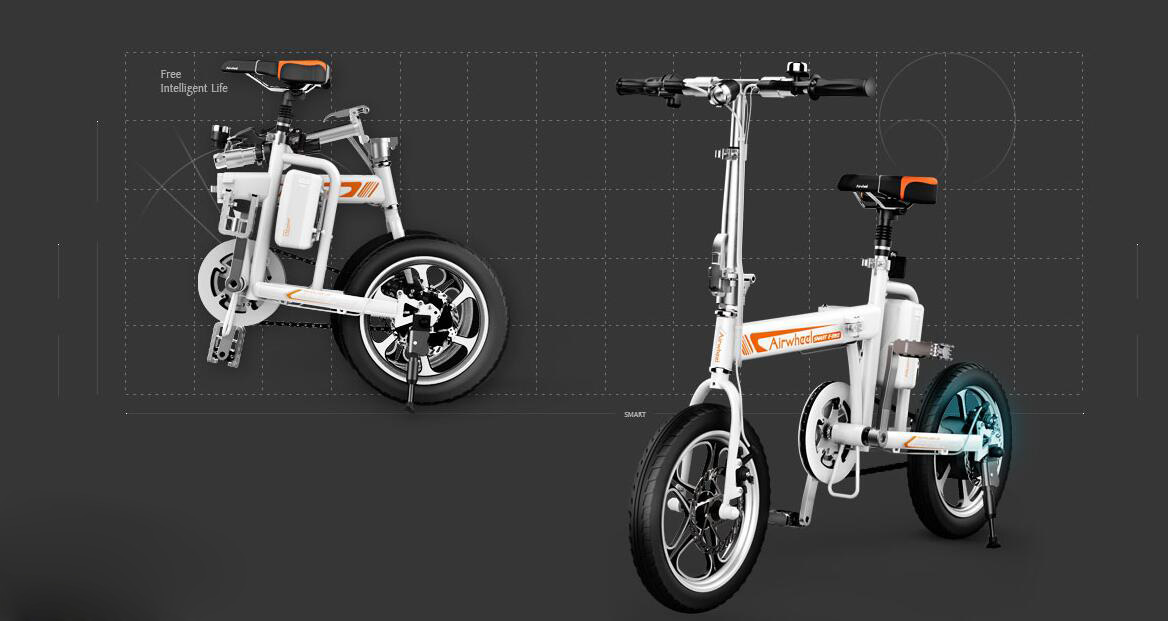 Different riding styles are to give riders different riding experience, such as in power-assisted style, riders can choose 1-11gears to go on. What's more, light and high performance aluminum alloy frame can bear 100KG load.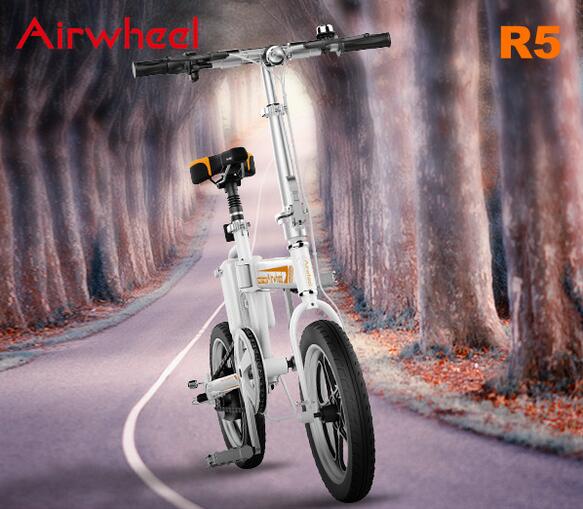 What is the essential requirement for a carefree riding? The answer must be power. Airwheel R5 has coupled with changeable battery, since its power of motor has been greatly enhanced and the instantaneous power could reach 235 W. R5 boasts the changeable battery of 214.6 WH. This enables R5 electric power bicycle to conquer any kind of outdoor road conditions, such as the bumpy roads, slopes and soft grassland. The vehicle passes through them in the most elegant way as if it's upon flat ground.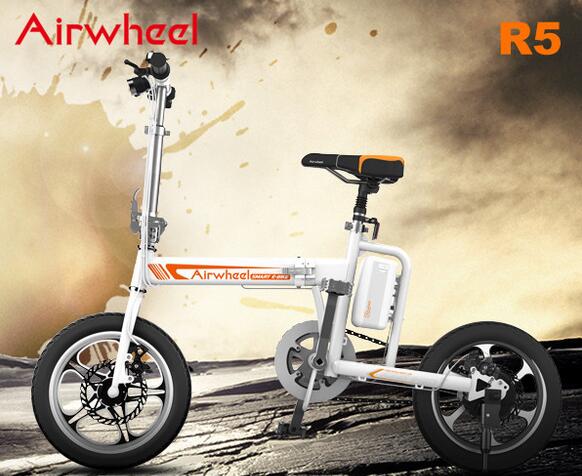 The choice of wide tires makes Airwheel R5 citizen folding electric bike more suitable for running in the open fields. The tires of a regular electric bike are around 8-14 inch while Airwheel R5 is equipped with customized16-inch tire with unique tread pattern that helps drain water, dissipate heat and enhance grip performance ensuring a comfortable riding experience.
Like Airwheel E6 and E3, electric aided-bicycle R5's main body, operating rod, handle bars and pedals can be folded to a manageable size. To sum up, the outdoor trip is a recreational relaxation and Airwheel R5 electric assist urban bike will not let riders down during the trip.