Airwheel H3 Means A New Era Of Smart Electric Wheelchair Coming
Source:Airwheel beginTime 7/26/2017 3:35:18 PM
Abstract: Except the electric unicycles, saddle-equipped electric scooter and electric skateboard, there are smart helmets and electric folding wheelchair in Airwheel. Different scooters meet different demands. Airwheel will launch more products to satisfy the increasing requirements. Actually, the Airwheel H3 sets a new era of electric wheelchair sector.

In the announcement of Airwheel Global new product in June 2017, Airwheel formally pushed out its new-product H3 representing the originality of Airwheel to good advantage. The notable examples are the sitting-posture riding mode, the easy operation and the automatic folding system. The wide and soft saddle is wear-proof and durable, designed under the ergonomic principle, in order to offer a more comfortable riding experience than others are.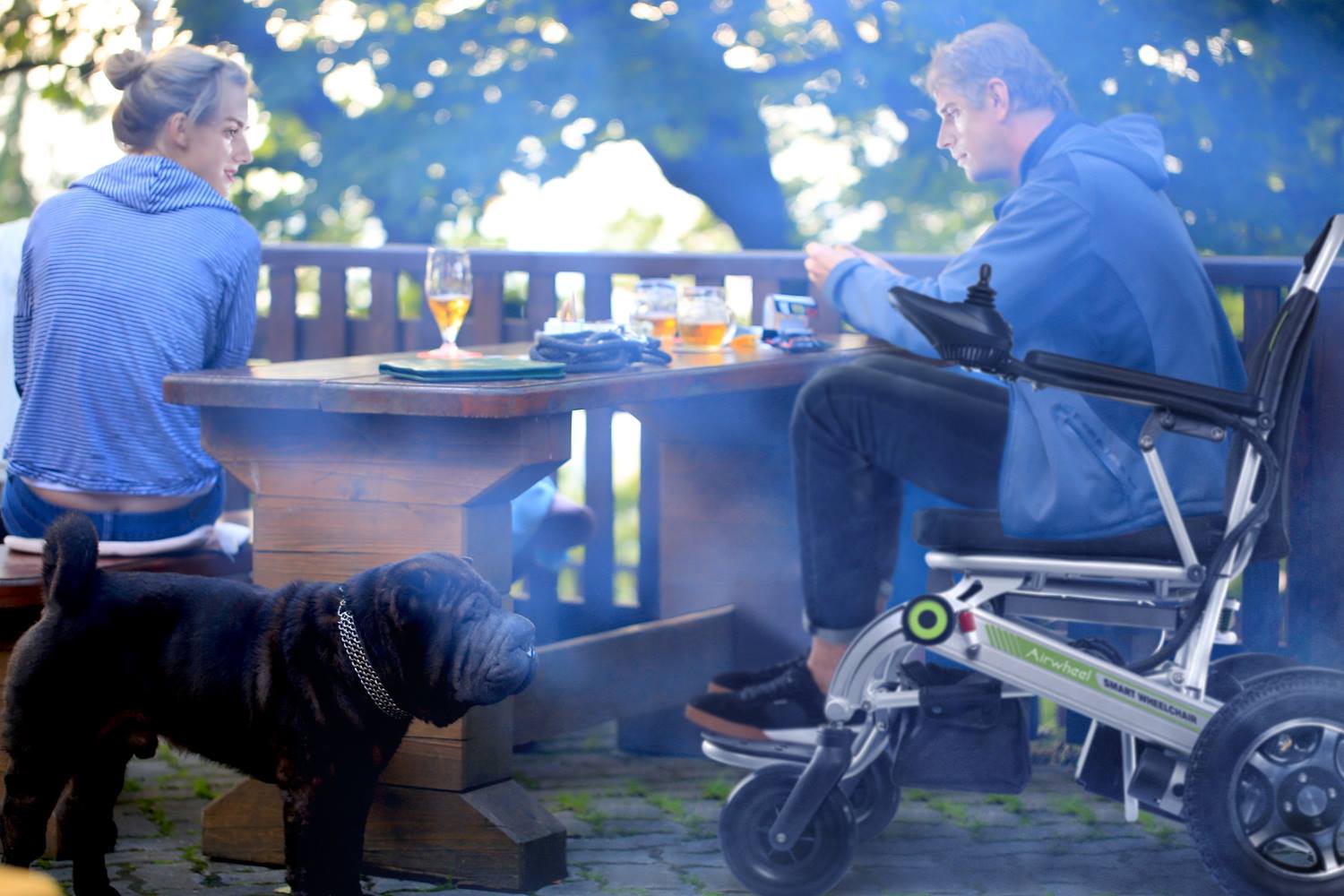 It is widely known that Airwheel self-balancing scooter is adopting aerospace attitude control theory, fuzzy software algorithm and gyroscope system to maintain balance by leaning forward and backward. However, H3 is controlled by the intelligent joystick controller. Riders can control the scooter to go forward, accelerate, decelerate, and brake, etc. by pushing the controller forward or backward. If you hand doesn't touch the controller, H3 handle controlled electric wheelchair will automatically brake, which is super easy to control. Anyone can manipulate it skilfully in no time.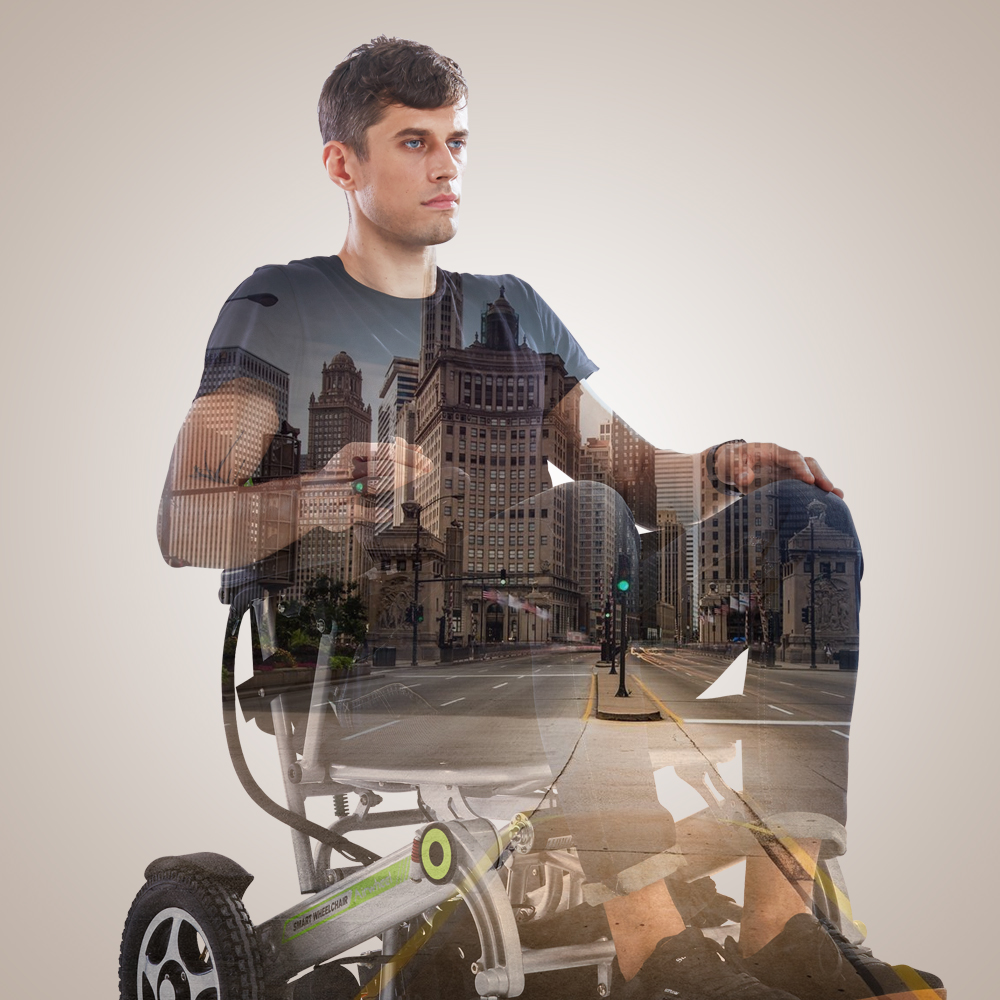 Airwheel H3 lightweight folding wheelchair introduces automatic folding system. The previous models have no similar folding system and one needs to take some time to fold it. Therefore, it brings about the automatic folding system. Merely pressing the button, H3 will activate the folding system; the rider can fold or unfold his Airwheel H3 smart electric wheelchair at once. Furthermore, Airwheel introduces App to H3 for riders to learn the real-time data and to control it. The App can be downloaded from its official web.
Undoubtedly, H3 means a new era of electric wheelchair coming and all of these are just examples for Airwheel's progresses in technology. It is reasonable to believe that more advanced technologies will be introduced to the future models of Airwheel mars rovers.