Afraid Of Congestion? How About Riding Airwheel S8MINI Fast Electric Scooter?
Source:Airwheel beginTime 5/17/2017 2:19:03 PM
Abstract: We can see hundreds of cars and buses on the roads every day. Sometimes people may feel boring when they have taken cars and buses for thousands of times or may feel exhausted when they waste a lot of time on traffic jam. So why don't try some new and interesting vehicles like Airwheel S8MINI saddle-equipped scooter?
City travels are the issue which need being discussed many times every day. Such stable needs also drive the development of the city vehicles. Daily commuters have many choices for city transportations, like private cars and public transportations. As the new members of city vehicles, Airwheel Global have quickly occupied the titles of news reported by media focusing on intelligent life and devices.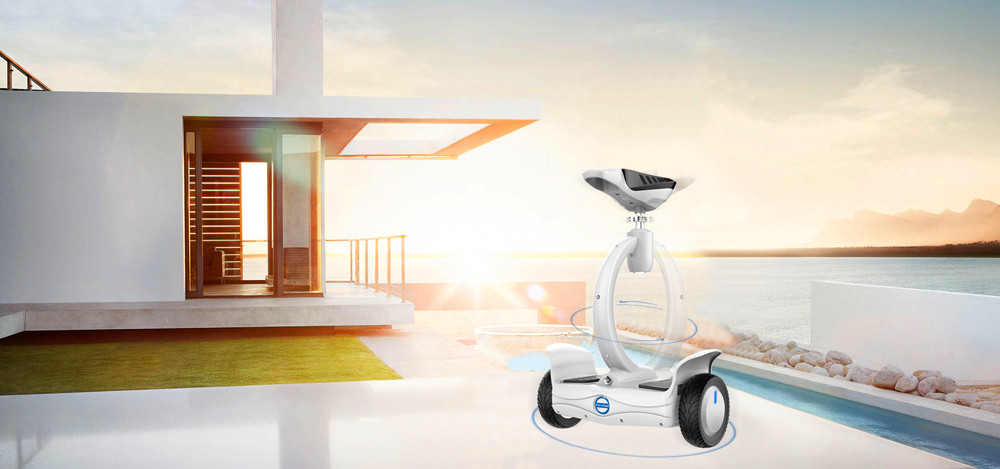 Different from the traditional vehicles, Airwheel mars rover is the perfect combination of advanced technologies and increasing demand. It can be analyzed both from the hardware and software. The hardware—vehicle units adopted in the vehicles, is chosen by Airwheel from world top-level suppliers like high quality tires and branded battery cores. The software—the operating system, drives all the function modules of Airwheel intelligent power scooters to offer riders novel and comfortable riding experiences. The hardware and software work together to change the way people control vehicles.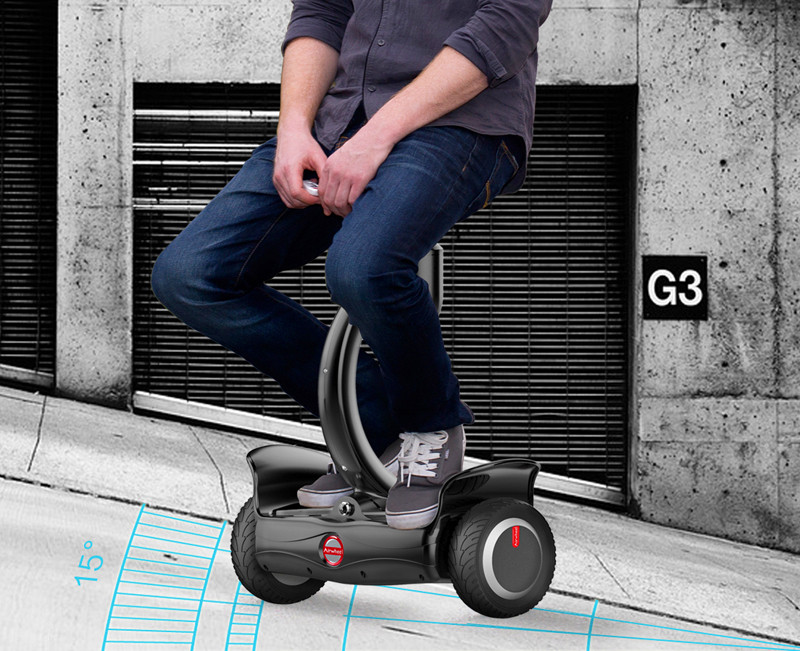 For instance, riding Airwheel S8MINI, people need not to hold the control shaft or steering wheels for controlling the vehicles. Instead, riders' slight movements on the vehicles will be sensed and S8MINI sitting-posture electric scooter will feedback immediately. The novel and intelligent ways of controls have aroused the interest of people since its appearances. With the novel ways of controlling, Airwheel has also motivated the creation of riders in discovering the usage of them. With Airwheel S8MINI, people may be able to shoot moving object with cameras, as riders can sit on the saddle. Moreover, due to its magnetic suspension motor, S8MINI will not generate any emission or noise. This agrees with Airwheel's design concept—being green, eco-friendly and low-carbon. With the small figure, Airwheel S8MINI two wheel electric walkcar allows you to escape the heavy traffic and enjoy a carefree and comfortable riding experience.