Airwheel Backpack Electric Bike, a Safe and Interesting Plaything for Kids
Source:Airwheel beginTime 11/26/2016 1:42:43 PM
Abstract: The size of unfolded Airwheel backpack electric bike is 1060*575*881mm, while the folded size is 400*353*472mm. in the meantime, it only weighs 12.5kg. In general, kids who are over ten years old can ride it easily. For kids, Airwheel backpack electric bike is an excellent plaything. After all, sound in body and mind is the precondition of good study.
Nowadays, competition is fierce in all works of life, including kids who are attending school. However, healthy body and mind is always the precondition of good study. In leisure time, kids had better go out, enjoy fresh air and relax their body. At this moment, they must need a tool and here suggests Airwheel Global backpack electric bike.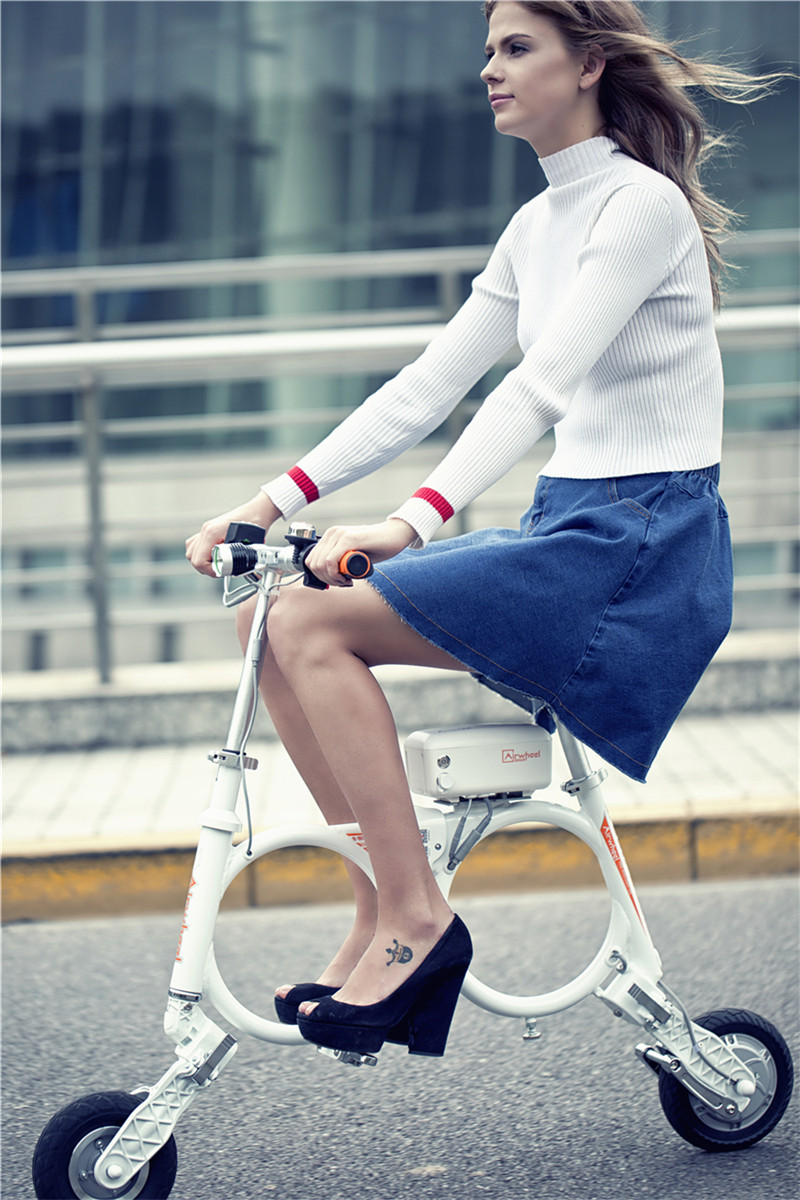 For kids, Airwheel backpack E bike is like a big plaything. The unfolded size is 1060*575*881mm, which can be easily controlled by kids who are more than ten years old. The folded size is just 400*353*472mm, which is small enough to put in school bag. Meanwhile, it just weighs 12.5kg. Usually, big kids can carry it by one hand without effort. Different from man-powered bikes, Airwheel backpack E bike is powered by lithium-ion battery. The built-in port supplies power for carry-on cell phone or other small electronic devices of kids. Two 8-inch tyres are especially custom-tailored, which not only offer strong power, but also ensure stable and safe riding for kids. In addition, the equipped smart EBS brake system gives quick, safe and accurate brake, which largely ensures riding security.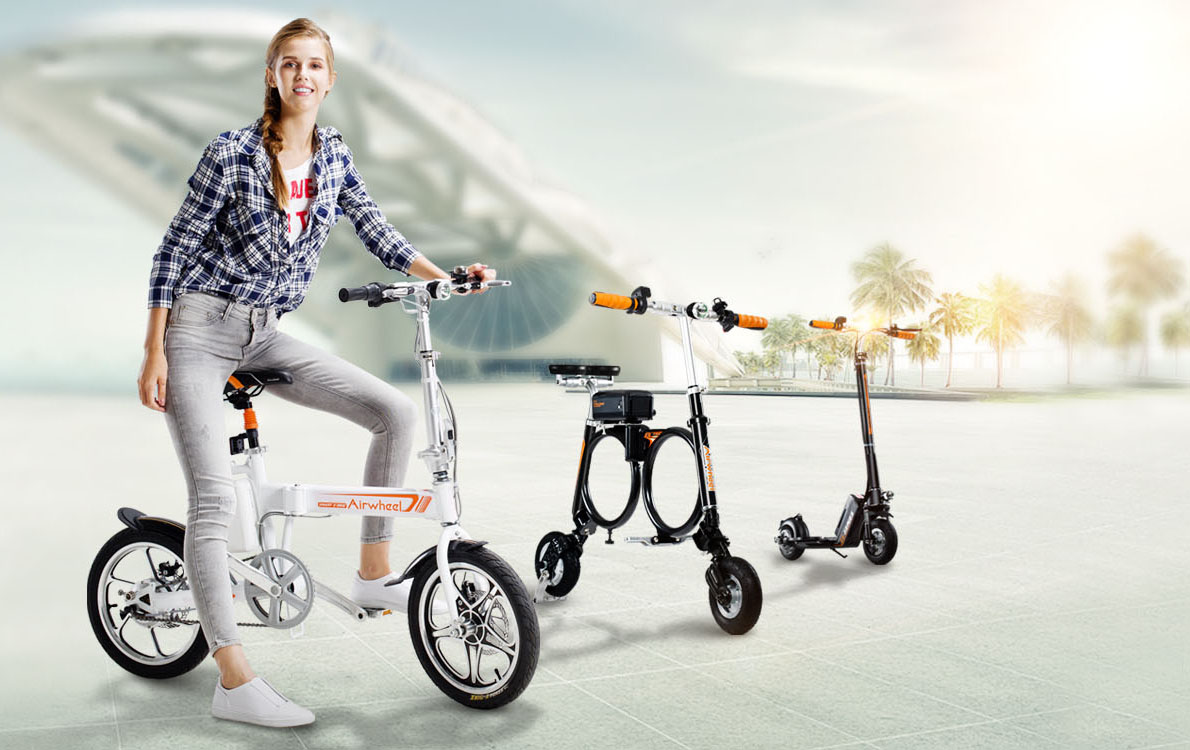 On weekends, kids even can ride it and have an afternoon trip with good friends. For other kids who live at home and go to school every day, Airwheel Global foldable E bike is also a good commute transport. They won't be troubled by traffic jam any more. They also don't need to battle for a small standing space in subway or public bus.