Airwheel E6 Folding e Bike is a Far-Famed Travel Transport
Source:Airwheel beginTime 11/9/2016 11:02:47 AM
Abstract: As the name implies, Airwheel E6 smart electric folding bike is also a foldable travel transport. The fashionable appearance design and ingenious X-shape frame have made Airwheel E6 smart electric folding bike a world famous transport already. Its consumers come from all countries as well as all age groups. It is one of the most successful works of Airwheel.
Based on advanced science and technology, many first-class travel transport manufacturers try their best to design transports that are safe, convenient and portable. In the current, Airwheel, the tycoon in intelligent electric scooter, has provided many rider-friendly and eco-friendly scooters. It perfectly realizes convenient, portable, comfortable and safe riding for people.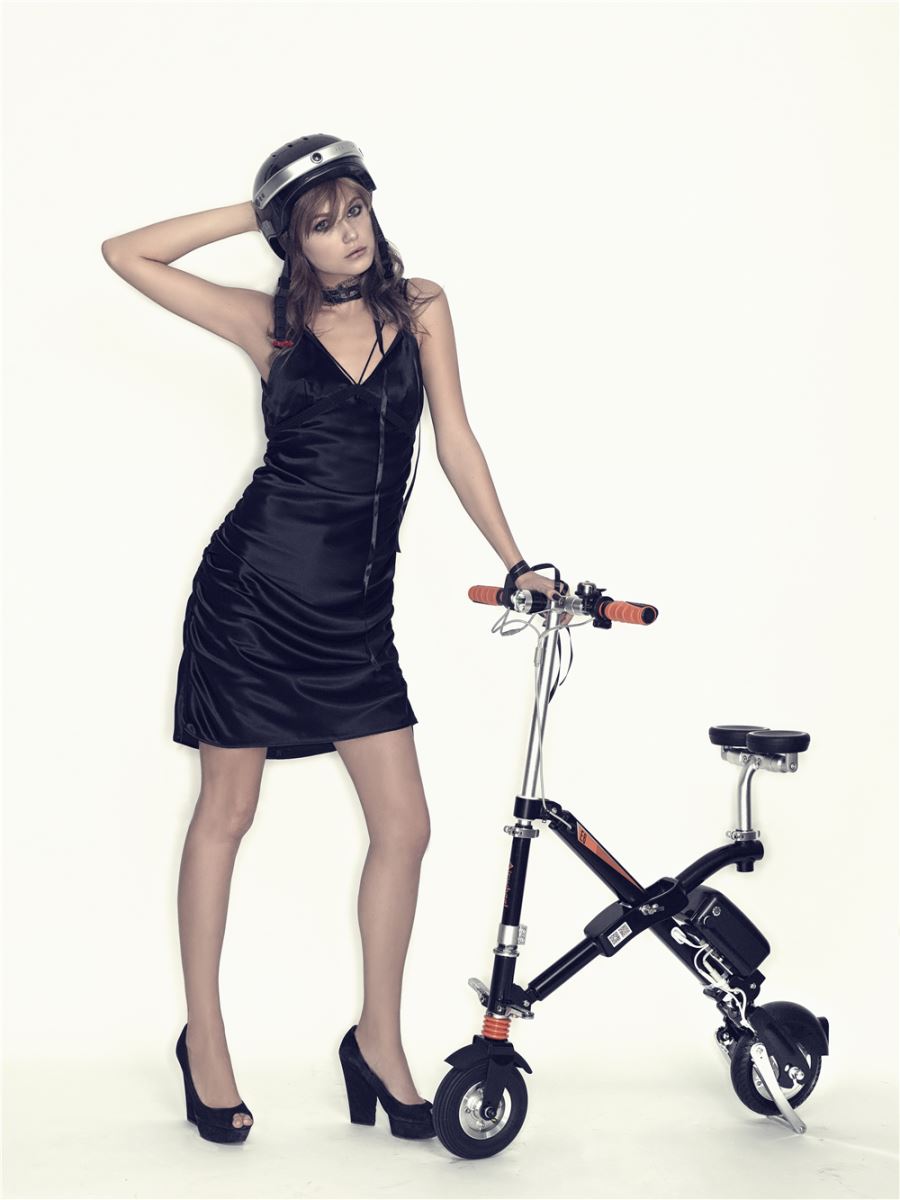 As a whole, Airwheel E6 foldable electric bike is small and exquisite. However, it can be smaller, for it adopts multiple folding system. Just one-button can make it a smaller figure. It is powered by lithium-ion battery that is built in a box. On the one hand, such a battery box offers stable and sufficient power supply for Airwheel E6 foldable electric bike. On the other hand, there is a USB connector in the battery box, which is able to charge some electronic devices, like cell phone and digital camera. If the battery runs out, it just needs 200 minutes to be fully charged. More importantly, the battery unit is replaceable, which paves the way for unlimited range on the precondition of taking enough spare batteries.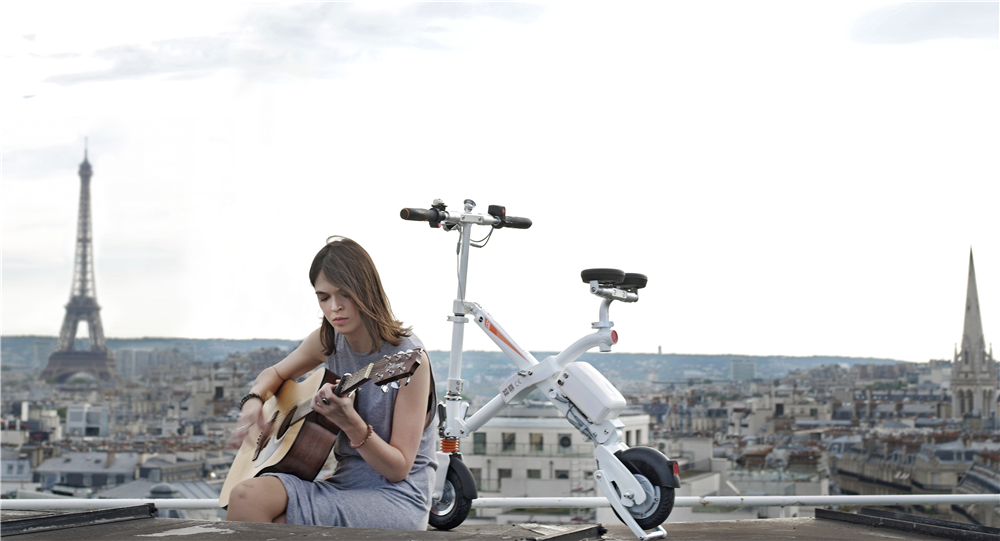 It only weighs 14.15kg, but can bear 100kg, which benefits form great combination between frame design and high-quality material. In the daily life, Airwheel E6 electric powered bicycle enjoys wide applications. It can be a commute transport on workdays and travel transport on weekend. It also can be a shopping partner for girls. Besides, it is also a great gift for loved people. All in all, a small Airwheel E6 electric powered bicycle will accompany people and give them a brand-new lifestyle.