Riding Airwheel R5 Electric Assist Bike, the Best Dating Activity of Lovers on Weekend
Source:Airwheel beginTime 12/2/2016 11:23:02 AM
Abstract: Airwheel R5 electric assist bike is a magical bike. It can be folded or unfolded and be taken into many occasions at will. Besides, it owns rich riding modes, including man-powered, electricity-powered and power-assisted modes. Riders can choose the most comfortable riding mode. On weekends, lovers can ride R5 and enjoy the leisure time.
Airwheel R5 electric assist bike will bring great pleasure for them on weekends. On the one hand, lovers can ride R5 to go different places and appreciate different experiences. On the other hand, riding R5 is helpful to relax their body and refill energy so as to start a brand-new week.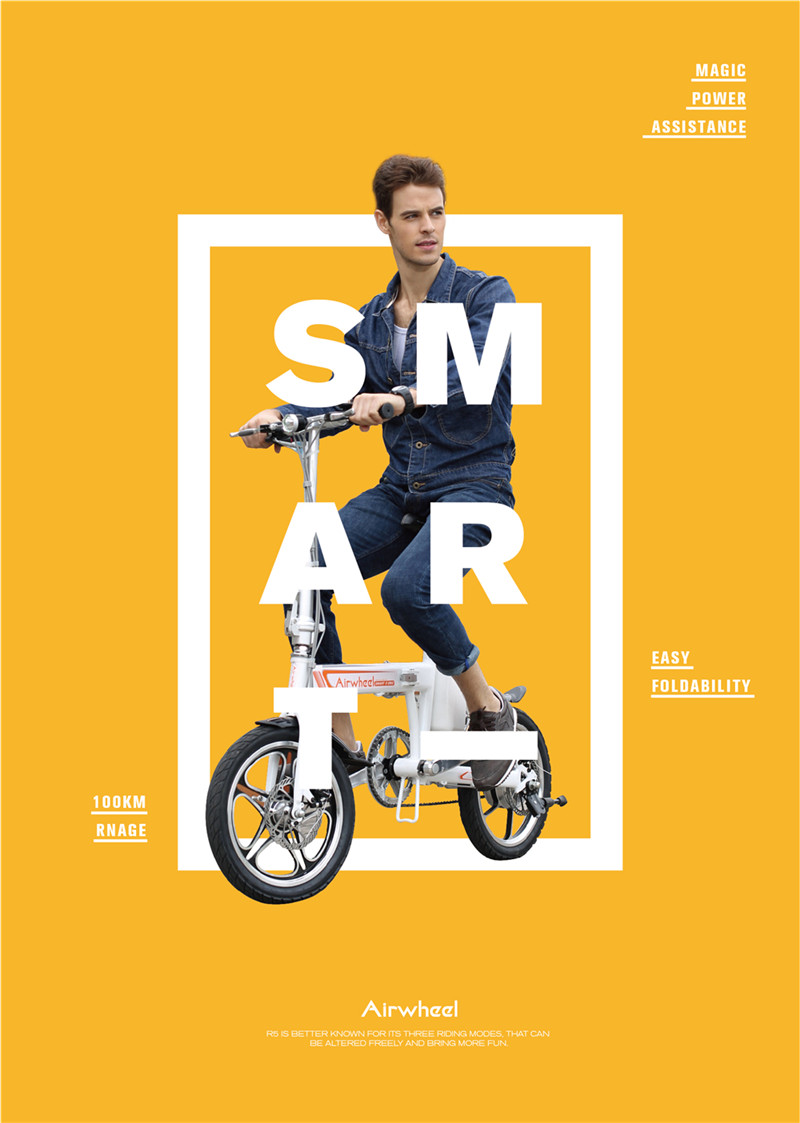 It can be folded and unfolded at will. More importantly, the folded figure is small enough to put in bag and take into many small spaces, like elevator, bus, subway or even trunk. When it comes to the riding, it offers great experience. R5 is equipped with advanced and imported lithium-ion battery. If lovers hope for a relaxing journey, they can select electricity-powered mode. Under this mode, lovers don't need cost any physical strength. If they fear a little tired, they can switch to power-assisted mode. They can borrow some force from battery. Of course, if lovers want to take exercise by riding R5 together, they can choose man-powered mode, which is the same with riding ordinary bike. For example, riding in beautiful and fresh outskirt with loved one must be an excellent enjoyment.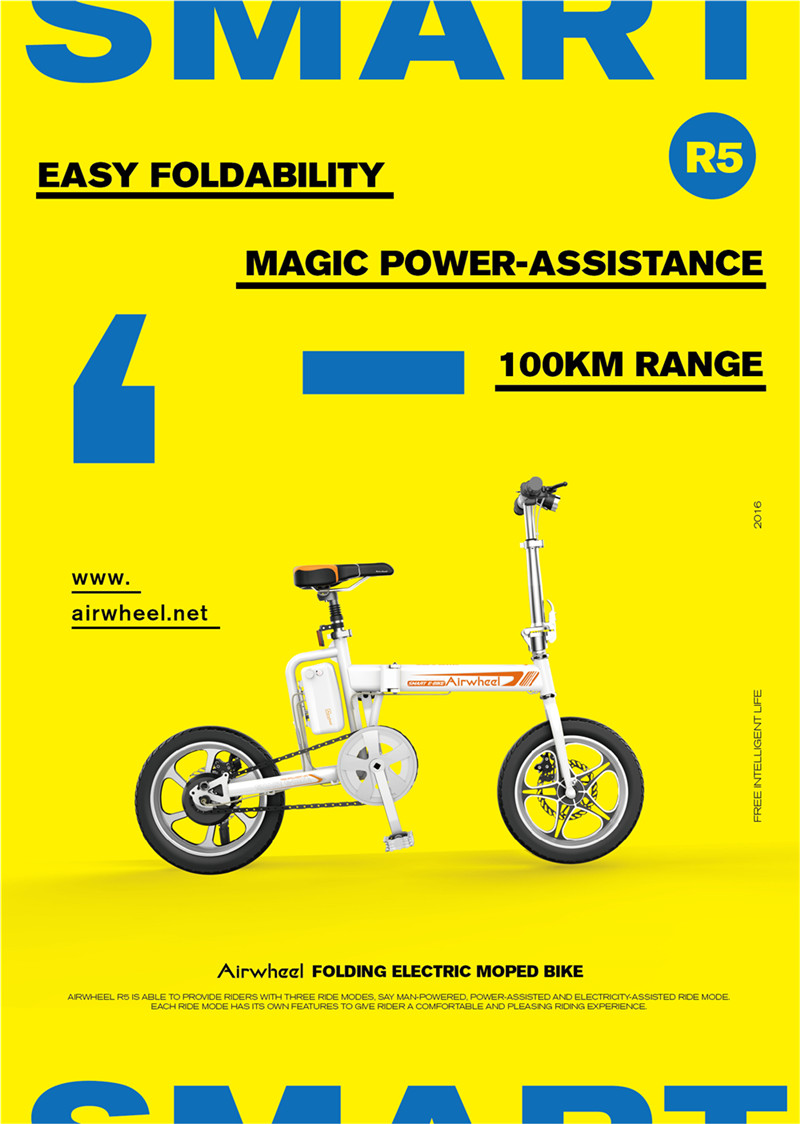 The adopted 16-inch tires have unique tread pattern that is specially customized, which have excellent skid resistance and grip effect. Airwheel Golobal R5 electric power bike is able to challenge different road conditions. On weekends, lovers can leave busy city and go to quiet country or small town. They can enjoy great freedom and pleasure in the journey. It will improve the relation between lovers. What is more, love life will become wonderful.