Airwheel C5 Intelligent Helmet, an Important Spring Outing Equipment for Primary School Students
Source:Airwheel beginTime 12/13/2016 11:23:59 AM
Abstract: Airwheel C5 Intelligent helmet is made from high-quality material. The data shows that the weight of C5 is similar to that of three iPhone6. Therefore, it is quite suitable for primary school students when they are taking a spring outing with classmates and teachers. It ensures students' safety as well as entertains the journey.
Many primary schools are willing to organize spring outing, which will broaden students' horizon and improve their adaptability to different environments. What parents and teachers worry most must be the safety of students.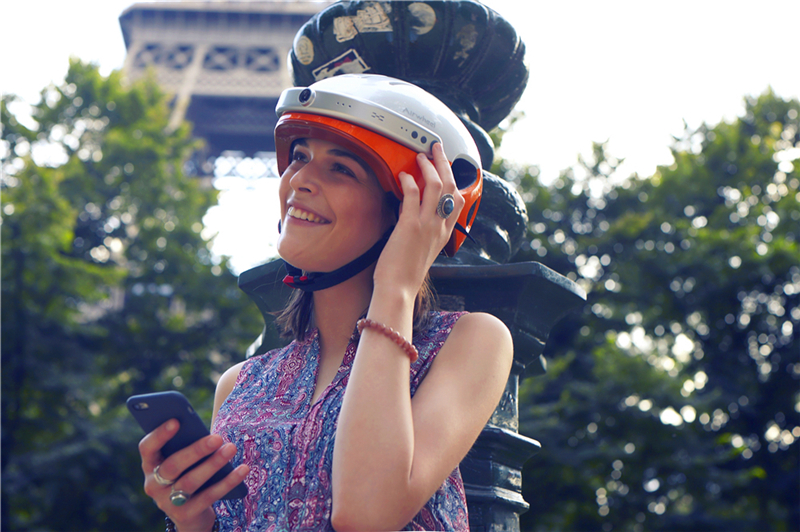 It is true. On the basis of high-quality material, C5 is lighter than ordinary helmets and thus it is suitable for primary school students. When they take part in a spring outing organized by school, C5 will protect them. However, protection is never an only function of C5. It enjoys much more wonderful functions. Shooting function comes very first. The equipped high-definition lens is able to take vivid pictures and videos. In the meantime, the operation is quite easy, which is slightly pressing the button on the helmet. The memory of C5 is as big as 128G. Students can take as many pictures and videos as they want, which become the best writing materials.
Airwheel Global C5 Bluetooth helmet has a function of answering a call. Usually, the path of spring outing must be the great nature. Sometimes, the roads are bumpy. Thus, it is not safe for students to answer a call from parents as walk on tough roads. However, C5 solves that problem. When a call is coming, they just need to click the button on the helmet and answer the call. The installed microphone will filtrate the outside noise and ensure clear call quality. Whatever students are doing, they can answer the call anytime and anywhere. For the sake of students, parents had better select Airwheel C5 Bluetooth helmet for their kids. Parents will rest assured and kids will play happily.