Airwheel Z5 Standing up Electric Scooter Makes City Travel Free and Smooth
Source:Airwheel beginTime 1/12/2017 10:09:08 AM
Abstract: Airwheel Z5 standing up electric scooter is a typical portable travel transport. It abides by minimalism and the whole body is like a capital "L". In the meantime, it adopts multiple folding system and can be folded into very small figure, which paves the way for convenient storage.
City travel becomes much more difficult as more and more vehicles on road. In rush hours, congested traffic may cause people a lot of valuable time. It seems as if the distance between two places is largely lengthened. In fact, as long as people are willing to change a travel transport, travel will become easier. Here suggests Airwheel Z5 standing up electric scooter. Traffic jam won't stop it from moving forward. City travel becomes free and smooth.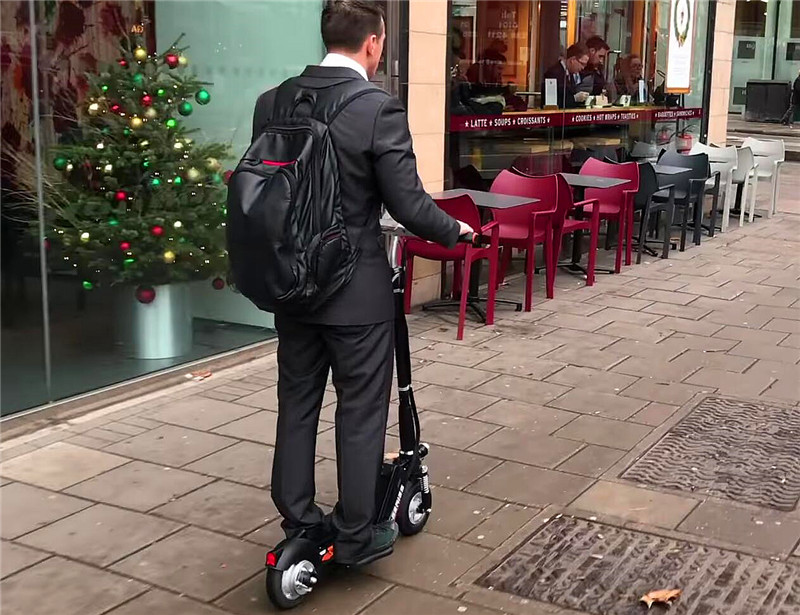 Compared with traditional transports, Airwheel Z5 2-wheeled electric scooter is much slenderer and thus it is able to pass through even narrow corridors. As a lot of vehicles are moving forward very slowly, it can pass through them quickly and smoothly. In the meantime, the driving power of Z5 comes from advanced lithium-ion battery, which makes riding effortless. Besides, the battery is replaceable and it makes long-distance travel be possible. The high-performance USB port in battery can charge some carry-on electronic devices, like cell phone and camera.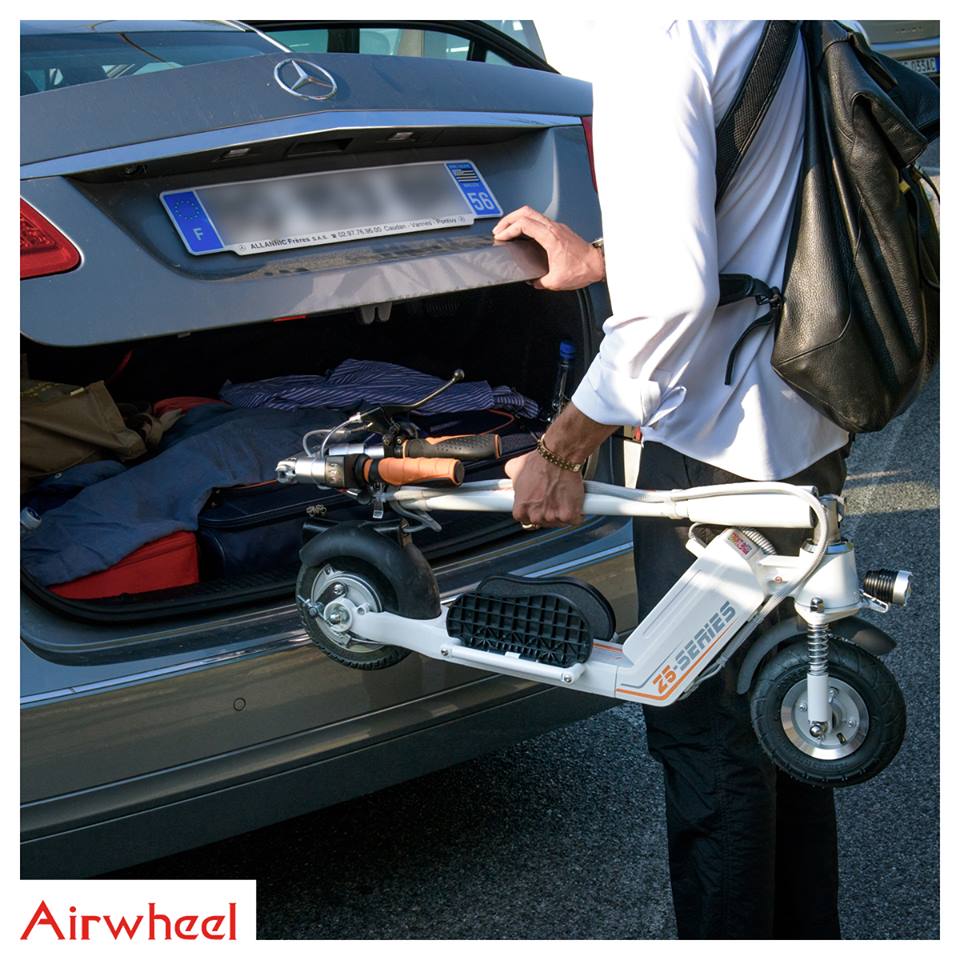 What Airwheel Z5 foldable electric scooter can do for people? Generally speaking, it is suitable for all people. For those young people who have to work on workdays, Z5 is the best commute transport. The commute journey becomes much smoother. In the meantime, it is also a connection with public transports, like bus and subway. For example, when people get to subway, they can fold Z5 and put it in a bag. After they go out of subway, they can unfold it and go on riding. It also can be daily travel transport for the elderly. It offers them safe and easy riding. Moreover, it is also a transport for weekend trip.