Male Riders Love Two Different Riding Experiences with Airwheel electric self-balancing unicycle
Source:Airwheel beginTime 8/25/2015 12:26:45 PM
Abstract: For those male Airwheel riders, they love two different riding experiences from riding Airwheel electric self-balancing scooter. One is running with single-wheeled self-balancing scooter for thrills and entertainments; the other is the pleasure and satisfaction from wild riding.
Basically, there are two types of Airwheel riding which male riders are crazy about. One is the riding with playing stunts on Airwheel single-wheeled electric scooter for thrills; the other is experience the fast speed and powerful momentum by wild riding.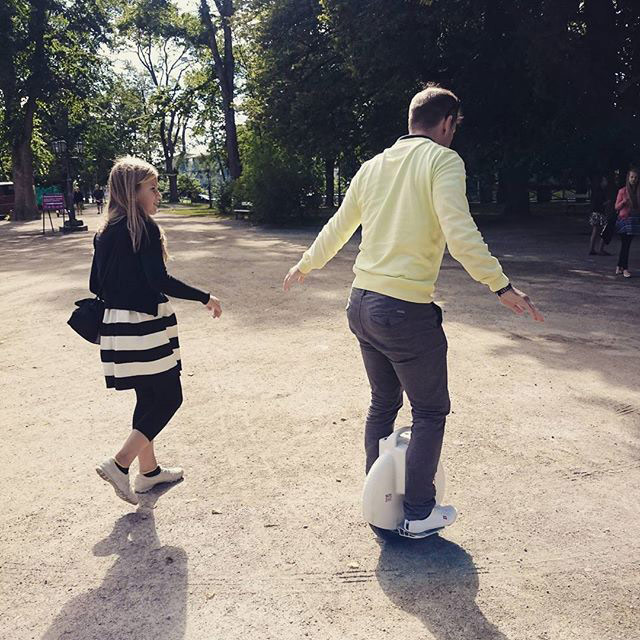 There are some loyal Airwheel electric self-balancing scooter riders who love the thrills and entertainments from riding single-wheeled electric scooter. Those riders care less about speed or running comforts, instead, they focus on the entertainment functionality of electric scooters. What's more, those young adventurers will develop marvelous riding skills and can play some stunts with the single-wheeled scooter. Then the entire riding becomes a show and riders feel proud of their riding skills.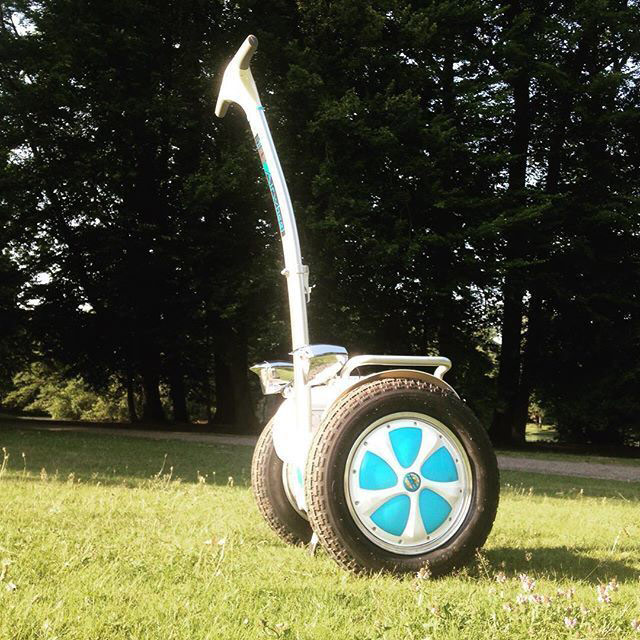 Another riding experience that deeply attracts Airwheel male funs is the SUV style of scooter riding with the pleasures from large speed and strong momentum. This kind of riding experience can be well found in Airwheel X8 and S5 electric scooters, and both X8 and S5 are the iron of men in Airwheel scooter family. With large-wheeled design and unbreakable bodywork, the scooter will conquer all varied terrain and run at a larger speed for long-distance travels. The rough appearance and robust style reflect masculine power and transmit the sense of strength. Therefore, male riders can enjoy the large running speed and the powerful momentum that enables the scooter to rush up a slope easily. Male riders can feel power, passion and strength during the ridings. In a word, this pleasure comes from pursuit of power and strength.
It is miraculous that Airwheel self-balancing scooter can provide such wonderful riding experiences for male riders, and makes male riders deeply fall in love with Airwheel self-balancing scooters.
Get more informations from www.airwheelglobal.com