What Airwheel C8 Full Face racing Helmet Can Do is More Than Protection
Source:Airwheel beginTime 3/7/2017 10:57:22 AM
Abstract: Airwheel C8 full face helmet is designed for racing. Based on high-quality material and advanced all-in-one technology, it gives people all-sided protections. More importantly, it can let people take pictures or videos, listen to music and answer a call anytime and anywhere. What C8 can do for people is more than protecting head.
Its shell is made from strong plastic ABS, the middle part adopts America imported foaming EPS and the lining selects high-quality cotton. Therefore, it gives great protection as well as excellent wearing experience to head. However, what it can do for people is more than protection. It also enjoys many other good functions.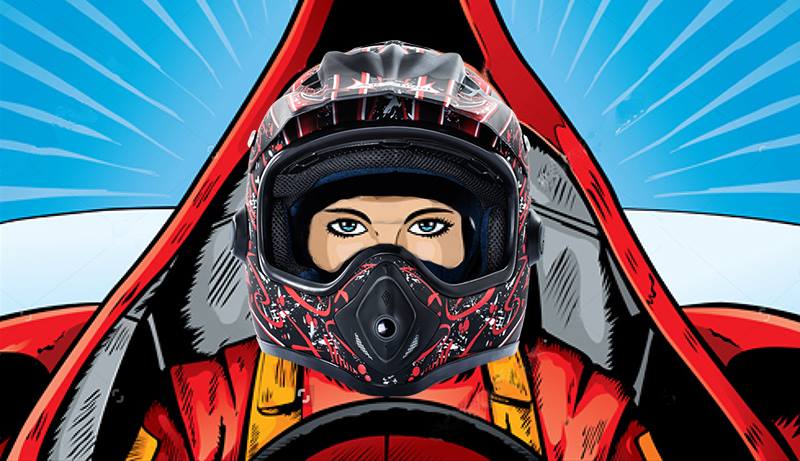 First of all, Airwheel Global C8 racing helmet enjoys high-contrast and high-resolution shooting performance, which profits from advanced and precise lens. Every wonderful moment can be recorded vividly. In the meantime, the shooting angle is as large as 120 degrees. In other words, it can grasp totally different frame. Maybe, everyone can't believe that they are able to race car or motorcycle while listening to music, but C8 made it. The built-in Bluetooth speaker enables people to enjoy songs and hear the external sound so as to deal with emergencies anytime. Meanwhile, the Bluetooth speaker is compatible with mainstream devices and people have more ways to select songs.
Besides, Airwheel C8 smart helmet has an exclusively designed APP that can be connected with the phone. Then, people can control video, take pictures and retrospect the wonderful images via the phone. What is more, the built-in WIFI modules let C8 connect with hot spot. Riders can share their wonderful experiences with friends via some social media. What can it do after racing? It won't stay at home uselessly, for it is a perfect house safeguard. It supports non-net video for 24 hours. When people are out of house in the day, C8 can help them monitor the house.