Airwheel H3 Folding Electric Wheelchair Comes To Conquer
Source:Airwheel beginTime 8/15/2017 4:10:16 PM
Abstract: The thoughtful designs, marvelous quality and tremendous performance make Airwheel H3 electric folding wheelchair invincible in wild and speedy riding for people who have difficulty in walking and for the senior citizens. Every rider enjoys riding freely, conquering different road conditions with Airwheel H3.


Airwheel H3 born in 2017 is a dreamlike smart wheelchair for riders due to its thoughtful design style as well as its tremendous performance. It impresses riders with its robust and rough design style. Every rider enjoys the wonderful riding experience of conquering varied terrains. The premium hard-wearing wheels of H3 foldable electric wheelchair helps riders to overcome varied road conditions easily. For riders, a big riding pleasure comes from riding invincibly on uneven roads, which gives the sense of conquer. The two customized wheels are designed with convex-concave-convex, which greatly increases the force of friction that make H3 are not only wear-resisting, but also enjoys great land-holding capability. And H3 enables riders to conquer varied terrains smoothly and easily.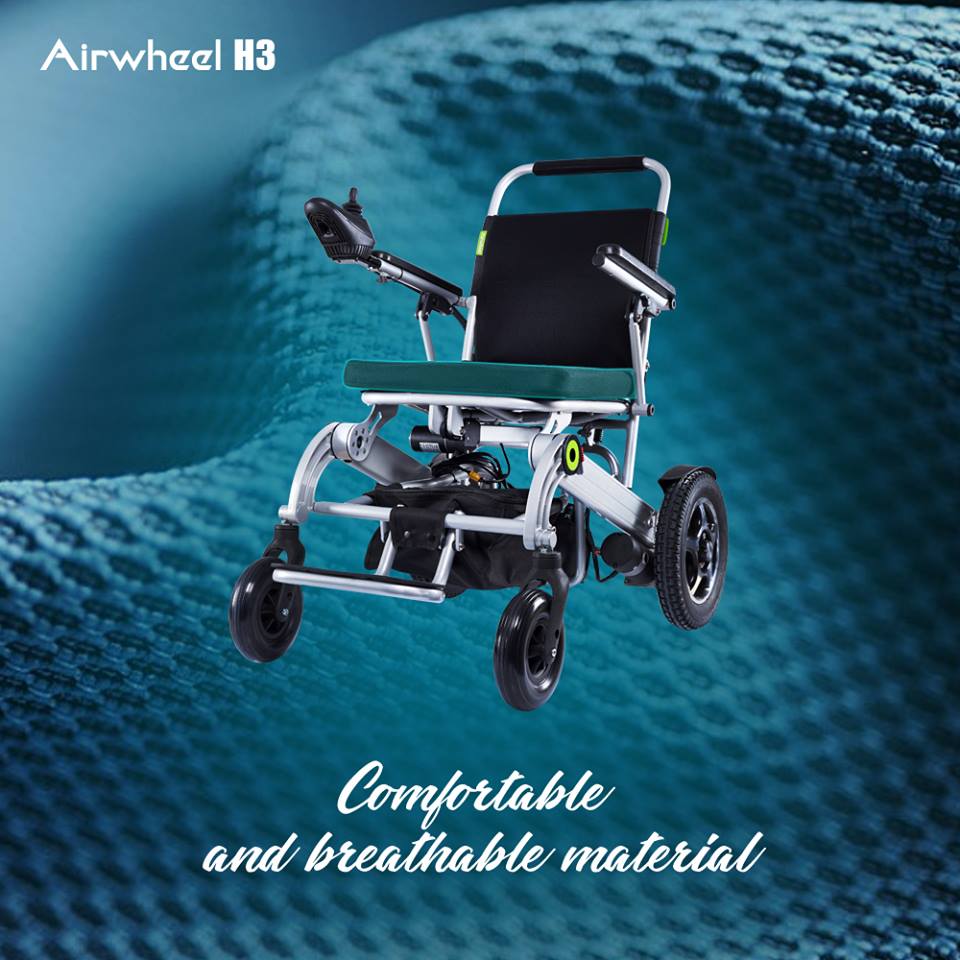 Besides, the selection of aerospace aluminum alloy makes H3 resistant to impacts and strikes. The bodywork is specially made of aerospace aluminum alloy, which enjoys high hardness, light-weighted and bright color. The resistance and high quality of the material contributes to the overall performance, making it a real warrior. The resistance to strikes and impacts makes the scooter riding safer and smoother in any emergency situations. Also, it is able to provide sufficient momentum to rush onwards a steep slope. The rear gear motor with dual drive provides powerful kinetic energy Equipped with the premium battery power, H3 smart electric wheelchair can easily reach a large speed (6km/h). The strong and explosive momentum enables riders to challenge riding onwards a slope or long-time speedy riding, which makes riding experience completely different from traditional riding. H3 proceeds without hindrance successively through flat round-the-mountain roads, stone path in the central park, lush meadow and muddy ground. Without any doubt, it is a genuine sports utility vehicle.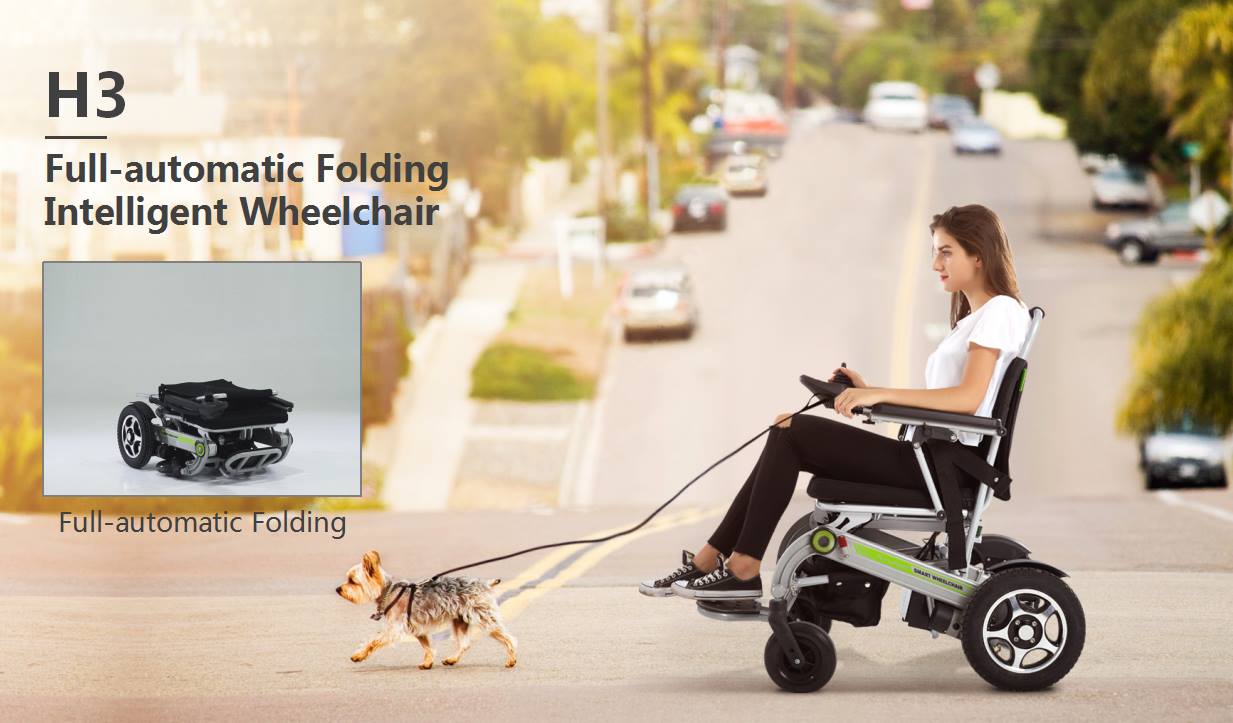 Most importantly, H3 introduces the automatic folding system for the first time. To fold or unfold, just press one button. In a word, riders are able to come and conquer in any riding situations and become invincible in riding with Airwheel H3 motorized wheelchair which is a blessing to people who are physically inconvenienced.