Airwheel E6 Best Electric Bicycles: The Tiny Size with Big Power
Source:Airwheel beginTime 7/16/2016 11:25:49 AM
Abstract: The journey between household and company is long, taking up a great part of 24 hours. To go to company on time, people must prefer a suitable transportation, which is convenient swift, easy to operate and environmentally-friendly. Airwheel E6 is the folding electric scooter to be fast without traffic jam.
Jessie is a new mother who has a baby of 10 months. Each day, Jessie should look after her kid before going to work. So Jessie is often be late when she taking the bus to company since taking care of baby costing too much time and the bus often comes across traffic jam.

Jessie is looking towards a kind of vehicle which is convenient, easy to operate and time-saving. Airwheel E6, the e-bike is light and can be fold in frame, saddle, handle and peddle after pressing the button.

As a mother, Jessie pays more attention to the safety problem. Besides, the APP can also record the data of riders, such as the length of the journey, the location, etc. To guarantee the safety of riders, the APP can limit the speed intelligently. For example. If the scooter is ridden a rainy day, the speed will be controlled by the APP. Once the software has checked the problem, it will alarm to warn the riders. This function can protect riders in the maximum. With the APP on the cell phone, Jessie can ride the folding electric bike more easily.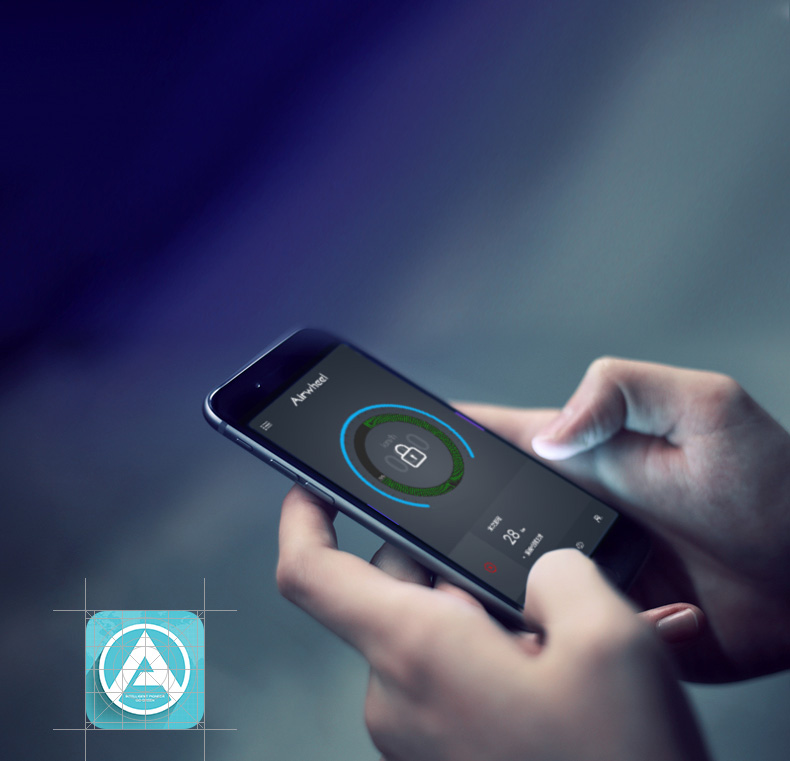 .Jessie also wants to connect with her nanny, however, the digital devices such as cell phone is easy to be of no power nowadays. Airwheel E6 is also equipped with USB connector for digital devices to charge on the way. Jessie is not worry about not connecting with nanny any more. Besides, USB connector can also connect with mini fans or mini audio which can make the riding more colorful and comfortable. With the assistance of electric folding bicycles, Jessie can spend more time with her baby in the morning. She does not need to go to company in a hurry. She becomes the loyal customer of Airwheel.