Abstract: In EICMA 2016, Airwheel is about to showcase its new items, that is, E3, E6, R5, C5, S8 and Z5. Innovative and functional, these items of Airwheel represent the intelligent products in the new era, taking E3, E6 and R5 for instances.
EICMA 2016, world's great event for 2 wheel lovers, is about to be held at Fiera Milano RHO (Milan Convention Centre in Rho area of Milan) from November 8th to November 13th, 2016. And Airwheel, a professional smart transport device maker, is about to showcase its new items, that is, E3 backpack e bike, E6 smart e bike, R5 electric power bicycle, C5 gopro helmet, S8 self-balancing electric scooter and Z5 urban e scooter in this remarkable show (Booth No.: Hall 4, Stand F50).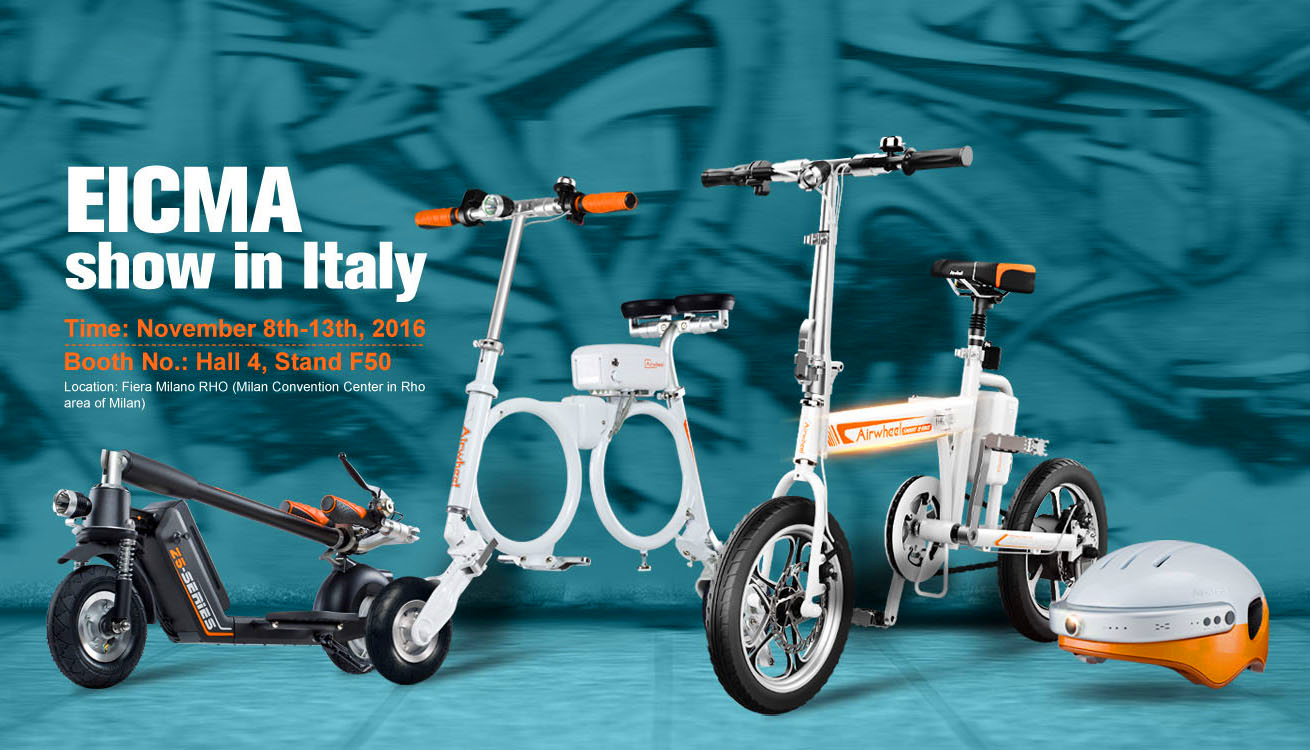 Choosing aluminum alloy as their materials, which is light and strong, E3 and E6 are able to bear a maximum load of 100kg, though their item weights are very light, 12.5kg and 14.15 respectively. Moreover, ingenious in design, nearly every part of E3 and E6 are foldable, such as their frame, handlebars, pedals and saddle, achieving extreme compactness. Therefore, users can easily store these two folding e bikes in car trunk, bus and subway, able to transfer to other means of transport. In addition, choosing car-level Li-ion battery set and 300W powerful hub motor, these two intelligent e bikes are excellent in performance.
Offering three riding styles, Airwheel R5 citizen e-bike gives riders an unprecedented riding experience. Riders are spoilt to choose from the man-powered, the sensing power-assisted and the electricity-powered mode, experiencing different kinds of riding with just one bike. Moreover, just by three steps, riders can fold R5 to a volume of 0.2m3 and put it into a corner of the house, car trunk, bus and subway, saving much space and facilitating people's travel. Multifunctional and foldable, R5 is a really cost-effective e-bike worth having.
To sum up, located at Booth No.: Hall 4, Stand F50, Airwheel is ready to give an impressive show with its advanced products.