Airwheel: Which Device Is Worth Attention In 2016 EICMA?
Source:Airwheel beginTime 10/29/2016 11:11:37 AM
Abstract: The 2016 EICMA will be held in Fiera Milano RHO (Milan Convention Centre in Rho area of Milan) from Nov 8th to Nov 13nd 2016. In this grand meeting, lots of manufacturers will attend with their latest R&D achievements and products, including Airwheel mini electric scooters.
In this EICMA, manufacturers will introduce some new products with new technologies. The technology of electric scooter is one of the advanced technologies that catch visitor's eyes. As one of the top-tier manufacturers in electric scooter industry, Airwheel intelligent electric scooter will also attend this grand meeting with its latest products, located at Booth No.: Hall 4, Stand F50.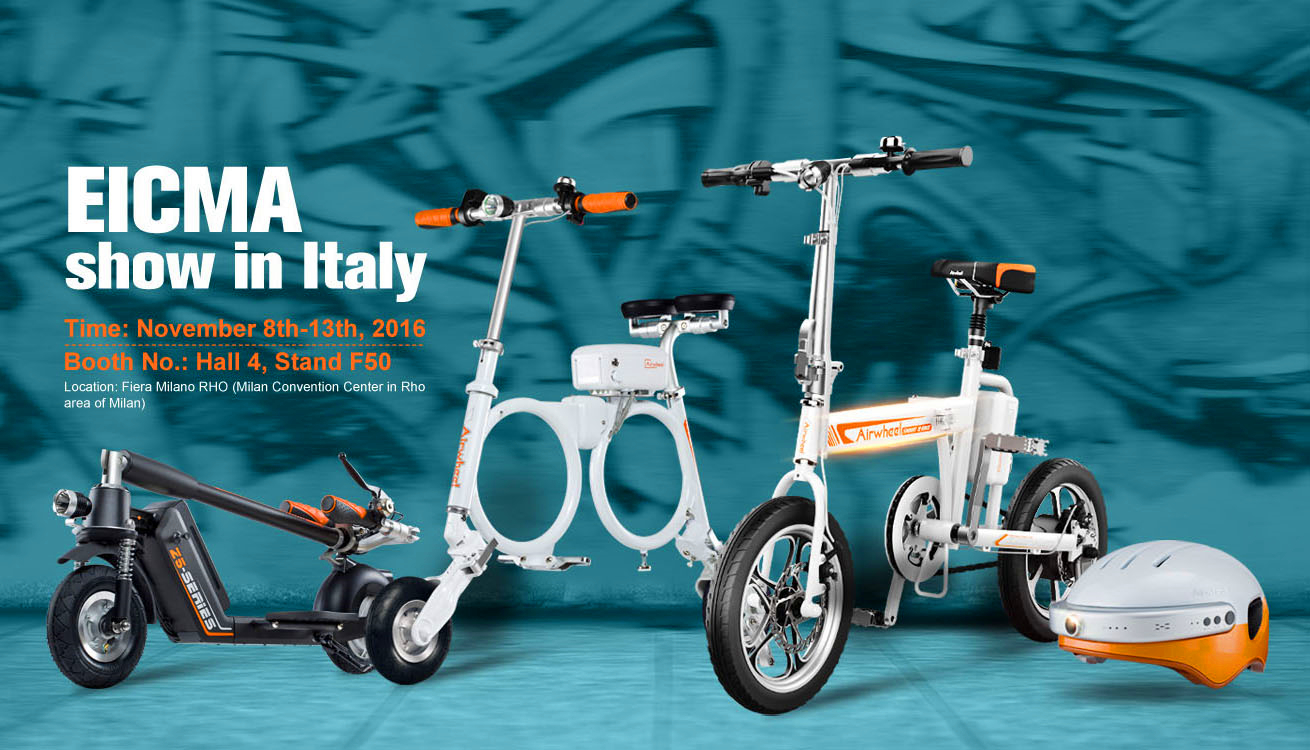 Traditional electric scooter is without handle, equipped with two wheels, which takes small space but is a little bit difficult for users to keep balance when rider is standing on pedals. Airwheel is equipped with high quality imported battery, which provides guarantee for battery endurance and rider's safety at the source. Airwheel has studied the merit and drawback of the traditional model, and it promotes several new models such as Airwheel S8, Z5 2-wheeled electric scooters and smart e bikes E6, E3 and R5 electric moped bike.
Airwheel S8 is the electric scooter with saddle, and users can sit on it rather than standing for a long time. Airwheel S8 two wheel saddle-equipped scooter changes the way people riding the electric scooter which will attract many potential customers since they think standing for a long time is tired, they want to sit down. Airwheel Z5 foldable electric scooter uses changeable battery which can be changed easily, so riders do not worry about the lack of electricity any more.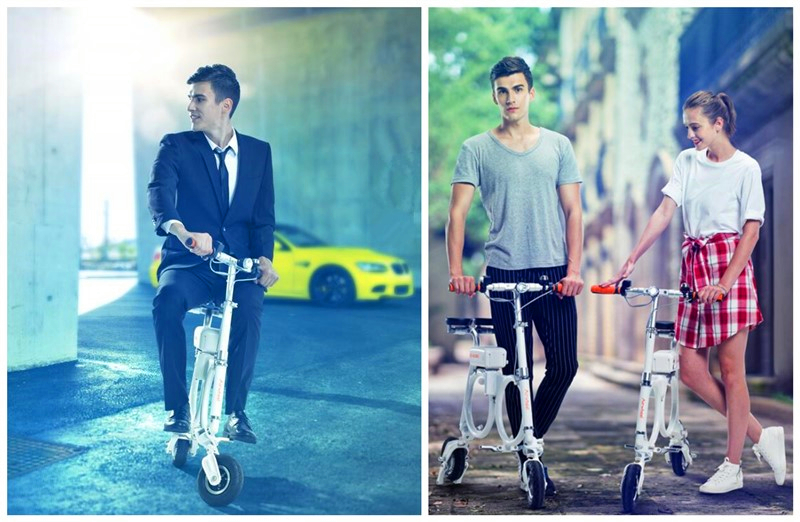 Airwheel E6 and E3 folding e bikes make riding labor-saving and efficient with 20km/h. The built-out modular battery design with USB port empowers E6 to play a versatile role. Its left-right design saddle is to gain balanced force and good ventilation. And the Airwheel R5 electric assist urban bike is known for its multiple riding styles, referring to man-powered, power-assisted and electricity-assisted styles.
In this EICMA, Airwheel will bring its new products which will shock the 2-wheeled electric scooter industry and change the lifestyle of people.