Human-Oriented and Hi-Tech, This Is Airwheel Intelligent Power Scooter
Source:Airwheel beginTime 11/25/2016 11:25:32 AM
Abstract: As is known to all, city transportation has been an unavoidable concern among the urbanites. The smart electric scooter industry is counted as the new industry in the globe.
As the leading brand within the industry, Airwheel has spared no efforts to develop the best electric scooter for customers with the most advanced technology based on the human-oriented concept.
From the aspect of being human-oriented Airwheel has designed a body-control operation mode for the self-balancing electric scooter. Riders have to stand on the board and steer the scooter with their body movements. If they want to go forward, they just to lean forward—and vice versa. About this steering method, some of the riders may hold some concerns. The Z-, E-, and R- series portable electric bikes are controlled by the accelerators in the handles instead of the body movement.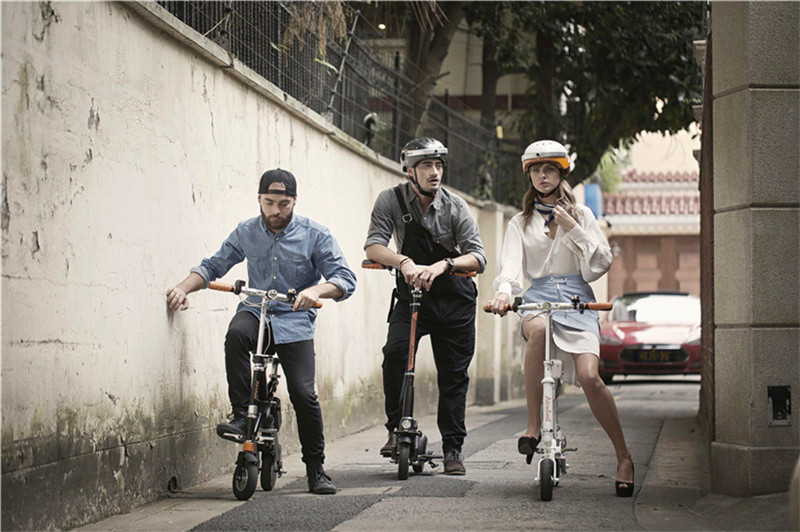 Airwheel Global has already considered the relevant concerns ahead of the customers. Therefore, the vehicle is equipped with all kinds of measures of protection to keep the riders from getting any harm during the ride, such as speed limit protection, low battery protection and tilting protection. When the real-time speed surpasses the speed limit, the vehicle will ring an alarm to notify the riders for a slowdown; when the battery is running out, the vehicle will inform the riders of recharging with an alarm as well. In this way, Airwheel safe electric scooter provides the riders with the most considerate product.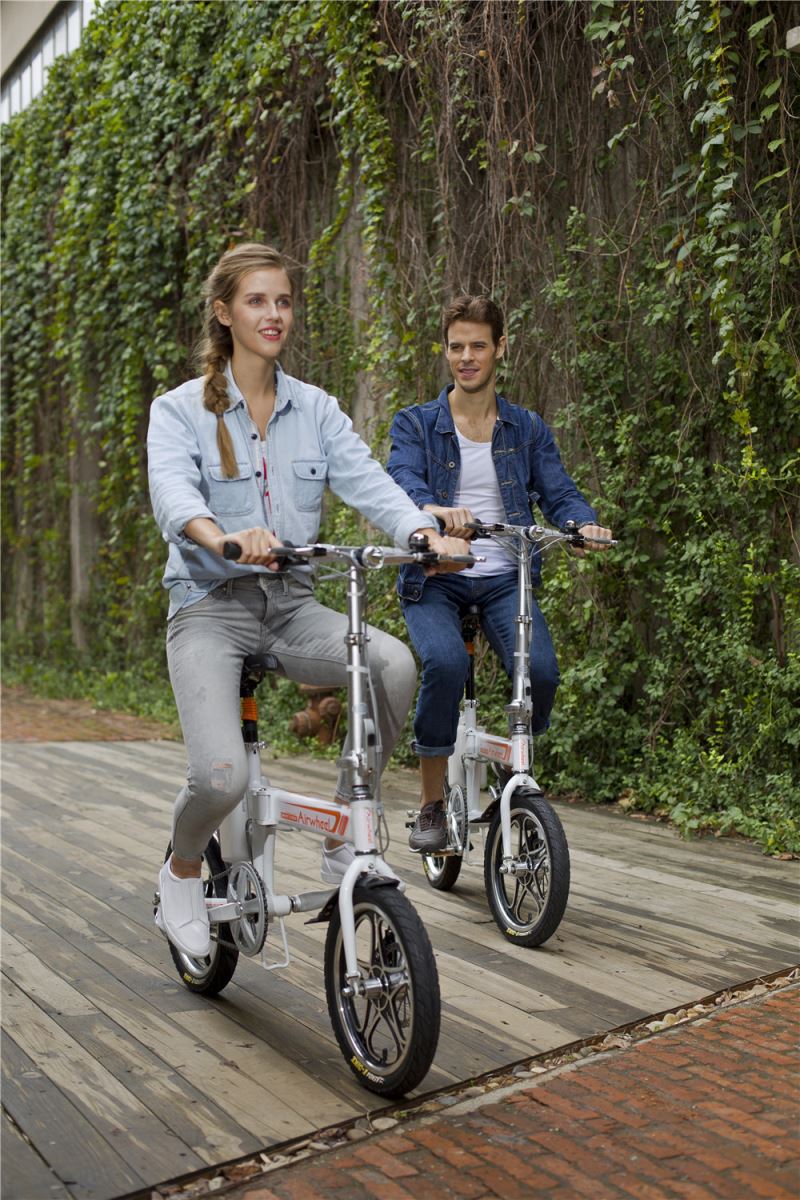 In terms of technology, Airwheel has positioned its product as the new generation of intelligent transport. On the one hand, Airwheel electric mobility scooter is mounted with high-tech intelligent chip that supports all the technological functions of the vehicle. Besides, it has recently developed an electronic brake system that replaces the traditional mechanical drive with electronic braking, which reacts faster and more accurately, like the E series of folding e bike. Most surprisingly, Airwheel has created an app for its electric scooter, though the app is currently exclusive for its products.