The Application of Airwheel Double-Wheels Electric Scooters
Source:Airwheel beginTime 11/30/2016 11:14:18 AM
Abstract: Speaking of the double-wheels electric scooters in Airwheel, the S series with S3, S5, S6 and S8 and A series of A3 are included. Today, we are going to learn something about the application of them.
The brand of Airwheel is simply symbolic of quality, tech and design. Any beginner who had never been exposed to self-balancing electric scooter must spend a lot of time on learning one wheel scooter. Having stood on the board and going forward or back, the rider will steer it expertly at once.
When its speed mixes out, the rider could scoot about at the speed of 18 km/h. In the padlocks like a large factory, the top speed is sufficient. After all, the riders use it merely for commute between workshops. The safe speed suffices to meet the daily demand and forbids the possibility of car crash.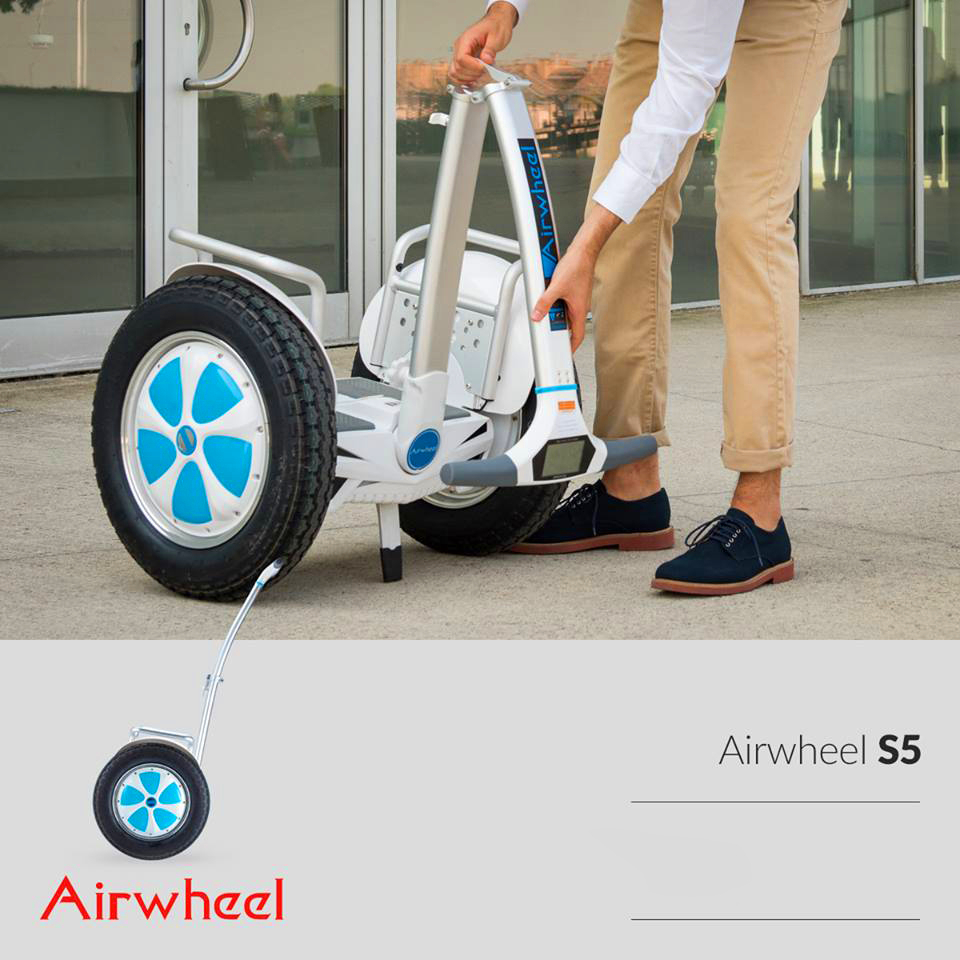 As the economy develops, more and more large factories go up overnight. For the most part, some large factories take up a huge areas. It often takes a lot of time to commute from one workshop to another. Each day, the workers spends much time on commute amongst workshops. Is there a handy vehicle as a solution to this situation? Certainly, yes. Airwheel S3 electric scooter serves as a troubleshooter. Airwheel S5 is the best model that suit the police officers and security guards. S5 and S3 have different market positioning. As an individual transport, S5 may be a bit expensive. However, when applied in other aspects, S5 intelligent power scooter has its own incomparably strong off-road ability.
Airwheel A3, the first sitting-posture self-balancing scooter is more suitable for the female and the old. Airwheel A3 has initiated an electronic braking system, hydraulic suspension system and automatic steering system to make the riding experience safe and smooth. Both Airwheel S6 and S8 sitting posture self-balancing scooters are innovations and masterpieces in Airwheel. The two bring more fun and convenience to riders, making riding more comfortable, relaxing and labor-saving with dual ride modes.