New Type Entering Electric Bike Market—Airwheel Citizen E-bike R5
Source:Airwheel beginTime 12/7/2016 11:11:36 AM
Abstract: The popularity of electric bikes is evidenced by the dramatic increase in e-bike turnover this year. Airwheel has then launched its third e-bike R5, to further grab the booming market.
It is estimated in many countries, that e-bike turnover overtakes pedal cycle sales. There is a decline in the sales of traditional bikes. Instead, e-bikes, reputed for its efficiency and eco functions have swept the world. A new type of electric folding bike R5, manufactured by Airwheel Global, has been launched and the vehicle will offer new options for customers.
In many ancient cities where the streets are well preserved and very unfit for cars, there have to be other alternatives. The rise in popularity of electric bikes has appeared on the radar of daily commuters. On the one hand, the electric bike is small-sized and will not occupy much space for riding or storage. On the other, it is highly efficient to run on theses roads. The maximum speed that R5 can reach is 20km/h. In case that riders feel it's too fast, they can also set speed limit on the phone according to their own likings. R5 can be connected to the phone and offers intelligent services, like fault self-diagnosis, speed setting and real-time positioning. Above all, the vehicle is powered by clean energy and cause no burden to the environment.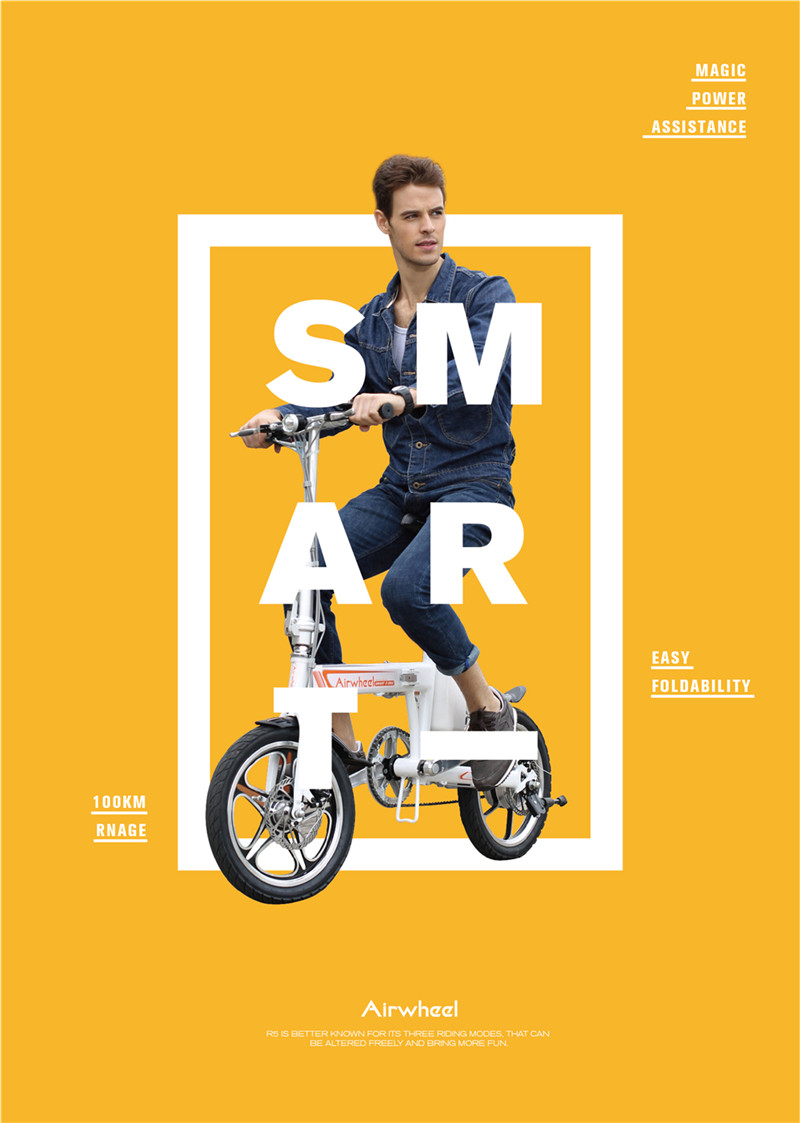 Riders are empowered to alter riding styles of man-powered, power-assisted and electricity-assisted styles freely. If riders need to work out, they can choose the bodybuilding mode. If they want to save labor, they would prefer the electricity-assisted mode. With superior folding ability, Airwheel R5 enables people to plan their route using different modes of transport. The vehicle, when fully folded can be taken onto the public transportation system.
Airwheel electric moped bike R5 has also improved the user experience highly. In daily commuting, just feel the comfort and convenience brought by the new kind of vehicle.