Airwheel S8 Helps the Masses Enjoy the Advanced Technologies
Source:Airwheel beginTime 12/8/2016 10:50:47 AM
Abstract: With the development of science and technology, vehicles have been increasingly updated. Since intelligent electric scooters came into the market, they have been sought after by many young fashionistas. Airwheel S8 intelligent power scooter helps the masses enjoy the advanced technologies.
Self-balancing electric scooters have grown considerably fast in these few years. However, the traditional electric scooters have so many limitations that they can only be applied to short-distance trips. The launch of Airwheel Global saddle-equipped scooter has completely changed the shapes of traditional electric scooters. It shows a brand new advanced vehicle to the public.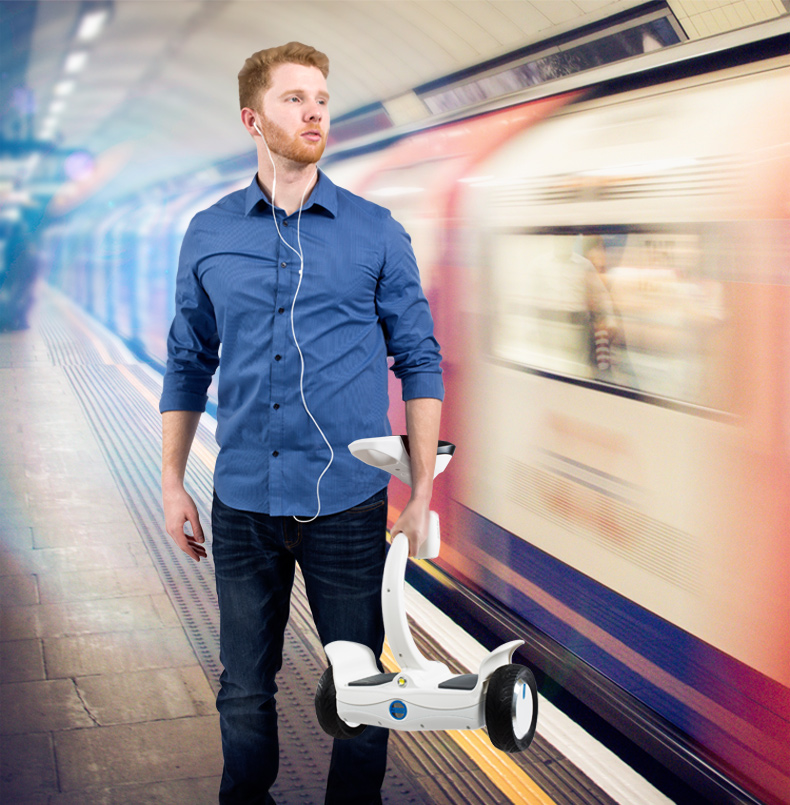 The standing postures of former models make riders feel tired easily. So they can't meet citizens' need of long-distance trips. With the brand new sitting posture design, Airwheel S8 double-wheels electric scooter has solved this problem. It helps S8 get access to the mainstream market.
As a brand new product, Airwheel S8 is added many pioneering elements. Airwheel brings together industrial designers' ideas all over the world. Intelligent sensor systems with multipoint spread over the saddle and pedals. Therefore, riders can control S8 electric scooter with seat to go forward, accelerate, decelerate, and brake, etc. by leaning forward or backward. Coupled with dual motors, Airwheel S8 two wheel electric walkcar provides strong power with steady and continuous power output to ensure the vehicle negotiate on slopes, sand and other road conditions as easily as riding on plain roads.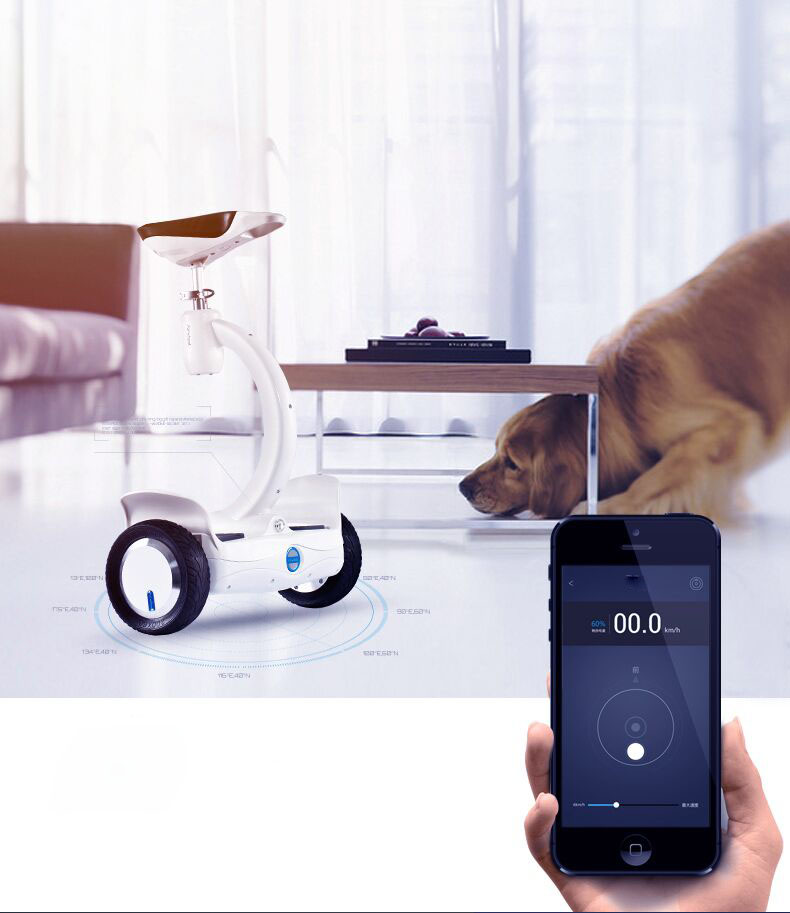 Its 10 inch tubeless tires with excellent performances ensure that you ride on any roads steadily. It is also worth mentioning Airwheel APP has a big upgrade. The upgraded APP is able to build a community for riders to share the joy of riding. Airwheel considers every detail for users: saddle, control mode and App. Advanced technologies contribute to the convenience of people's life.
To conclude, Airwheel S8 mini electric scooter helps the masses enjoy the advanced technologies.