To Have a Multi-use every day E-bike, look no Further than Airwheel Intelligent Electric Bike
Source:Airwheel beginTime 12/9/2016 4:52:49 PM
Abstract: Going for commute, shopping, delivering or relax and so on, everyday travelling is a necessary activity in our life. A helpful vehicle can save lots of time and energy on the road. Airwheel, as one of the leading vehicle manufacturers, has launched series of products to bring the intelligent life to its users. In fact, Airwheel electric bike can be a multi-use everyday transportation, with efficiency and convenience.
Nowadays, we cannot live without travelling in the city, no matter for short trips, like daily commute or shopping or the long travel at weekends. Therefore, it is necessary to have a good helper in this process. A practical vehicle can help you out of troubles and save you some time and energy.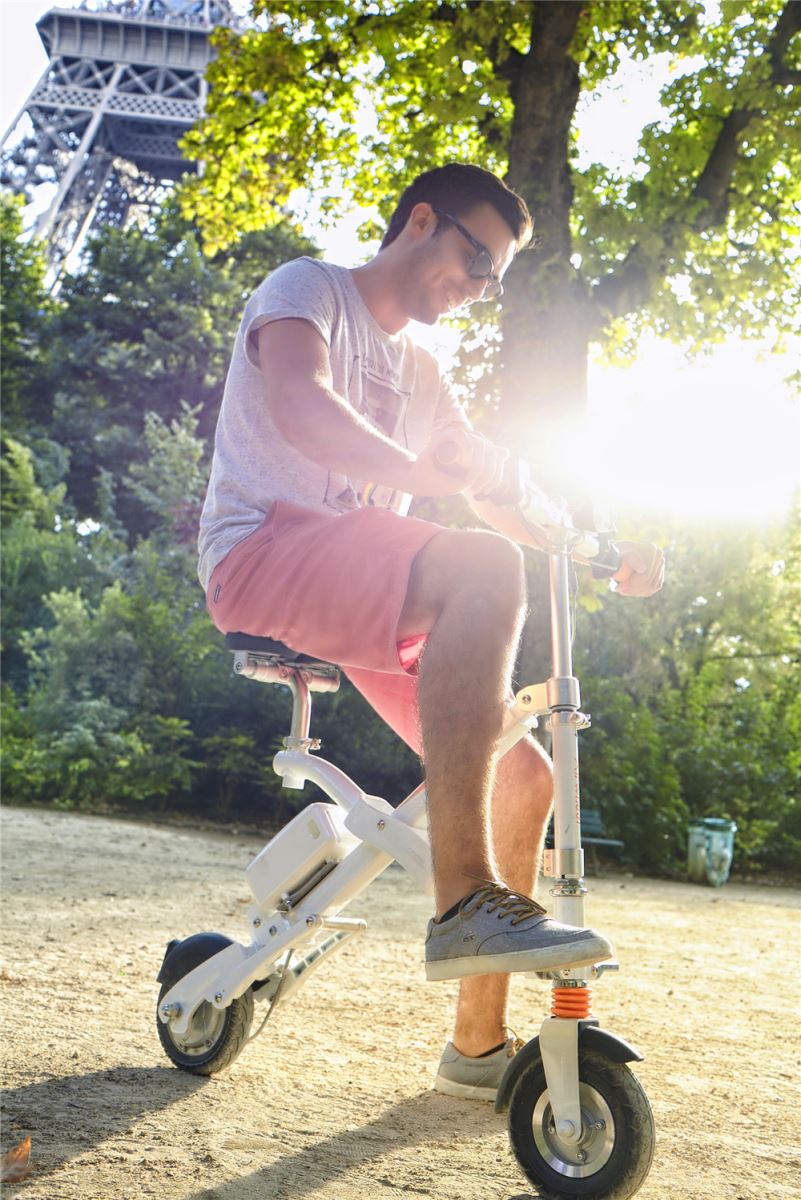 To be an everyday vehicle, Airwheel E3 and E6 backpack electric bikes are ready to meet your every travel requirements. The powerful battery offers sufficient energy. You can zip through the traffic in the exquisite body without worrying about the traffic jams. Adopting intelligent design, Airwheel Global E series electric bikes interprets the folding function to the most. The light weight and foldable features make it easy to be portable on the bus, subway or the trains. You can ride it to work, shopping malls or the parks with much convenience.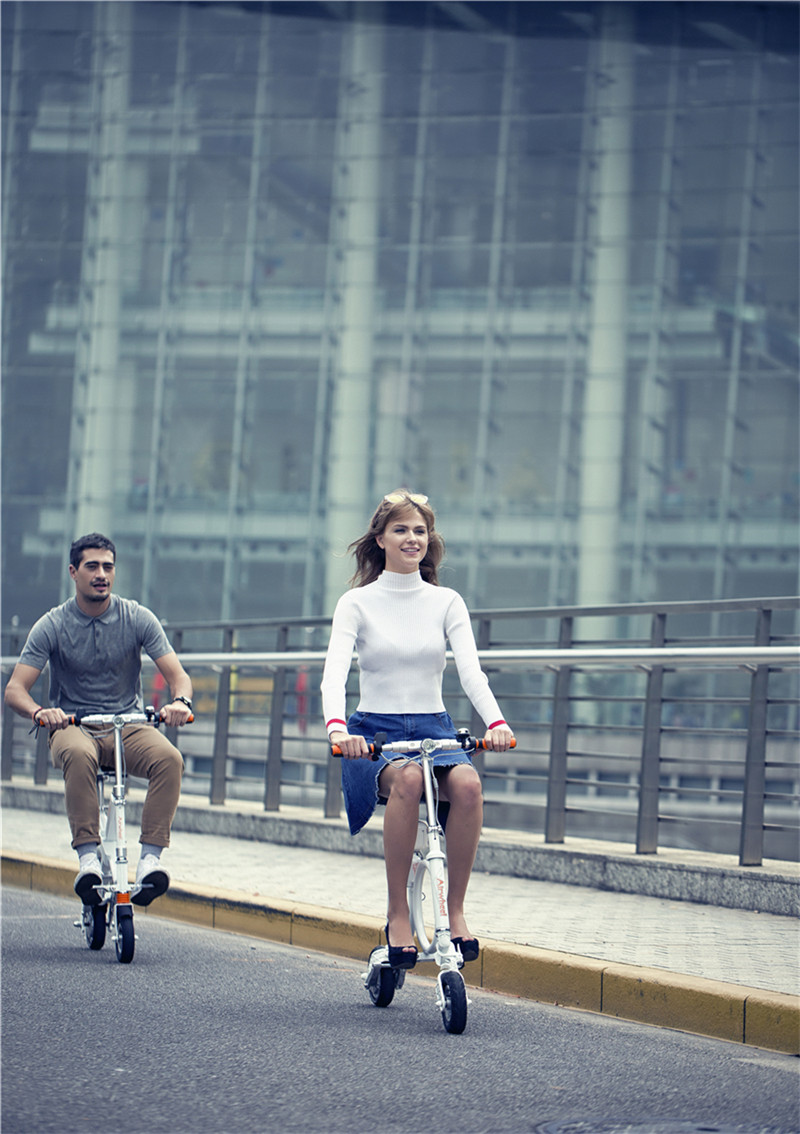 Performing as a multi-use electric bike, Airwheel R5 can be your everyday electric bike for both efficiency and exercise. Traveling on the road is not just for speed and time every day. Airwheel R5 electric moped bike allows you to have enough exercise with its unique design. It can support three riding modes in man-power, power-assisted and electricity-assisted styles.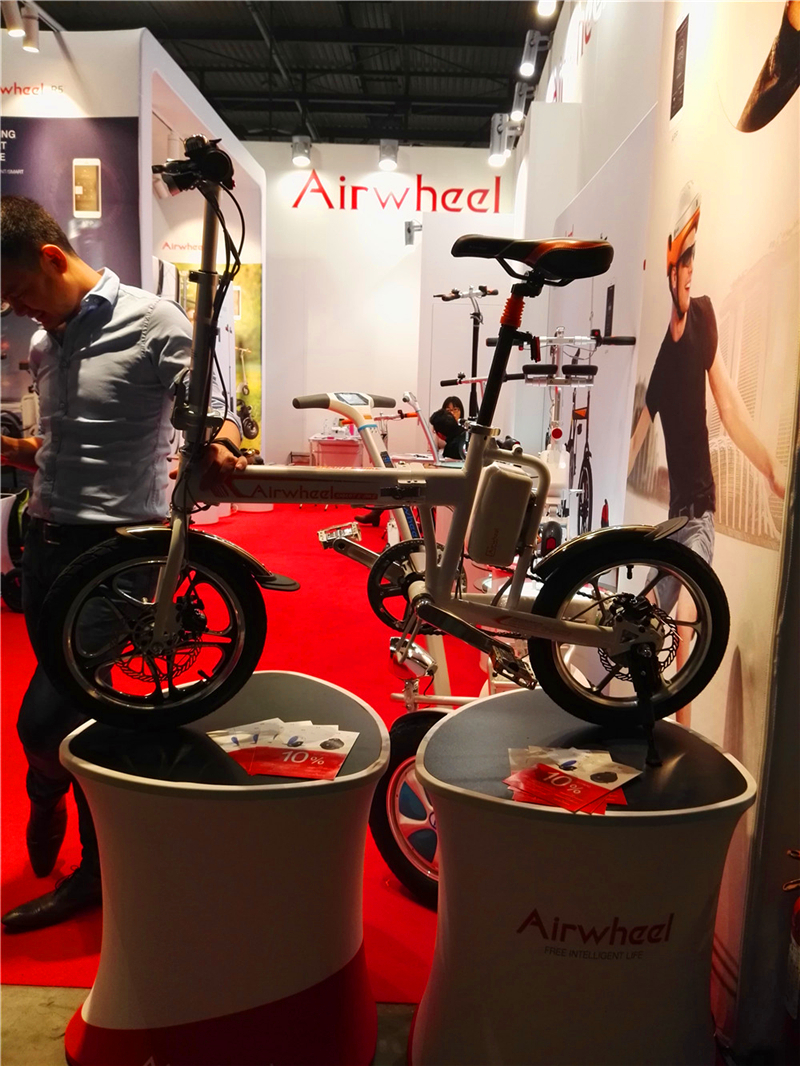 In everyday commute, you can choose the power-assisted mode to save you some energy for the daily work. After work, you can relax yourself in the man-powered mode. On weekends or holiday, you can ride Airwheel 2-wheel electric bikes for a long trip with your friends or pack it up in your trunk for a more private adventure.