Airwheel A3 Saddle-Equipped Scooter Outweighs Traditional Vehicles.
Source:Airwheel beginTime 12/22/2016 11:04:08 AM
Abstract: Folks have witnessed the glamorous debut of Airwheel A3 sitting-posture electric scooter. Its sitting-mode design is a significant breakthrough in its industry. Also, it outweighs traditional electric scooter in such aspects as look, technology and safety.
Besides, it outweighs the traditional electro-mobiles in three aspects. To begin with, A3 saddle-equipped scooter looks more dashing and stylish than traditional electric scooters in the figure. Matt white is matched with orange to manifest vigor and dynamism. Geometric shapes design of the model shows grace and simplicity. The magnesium aluminum alloy skeleton coupled with Nano-composite shell looks glossy and solid.
Also, A3 double-wheels electric scooter is more intelligent that its traditional counterparts due to endless technological innovation. Airwheel A3 also designs the saddle and steering wheel innovatively, which is similar to automobile in functions. Riders can sit on A3 turning the steering wheel to control directions. The saddle can release riders from long-time standing while the steering wheel can help green hand learn how to ride the self-balancing electric scooter easily and quickly.
The obvious feature is that users can use APP developed by Airwheel to monitor real-time data such as speed, remaining battery capacity, time and miles, etc. through wireless connection to the scooter. Airwheel A-series of intelligent electric scooter aims to provide users more intelligent services such as entertainment, emergency aid, anti-theft tracking and long-range tracking, etc. The charm of science and technology lies in its ability to make the seemingly impossible possible.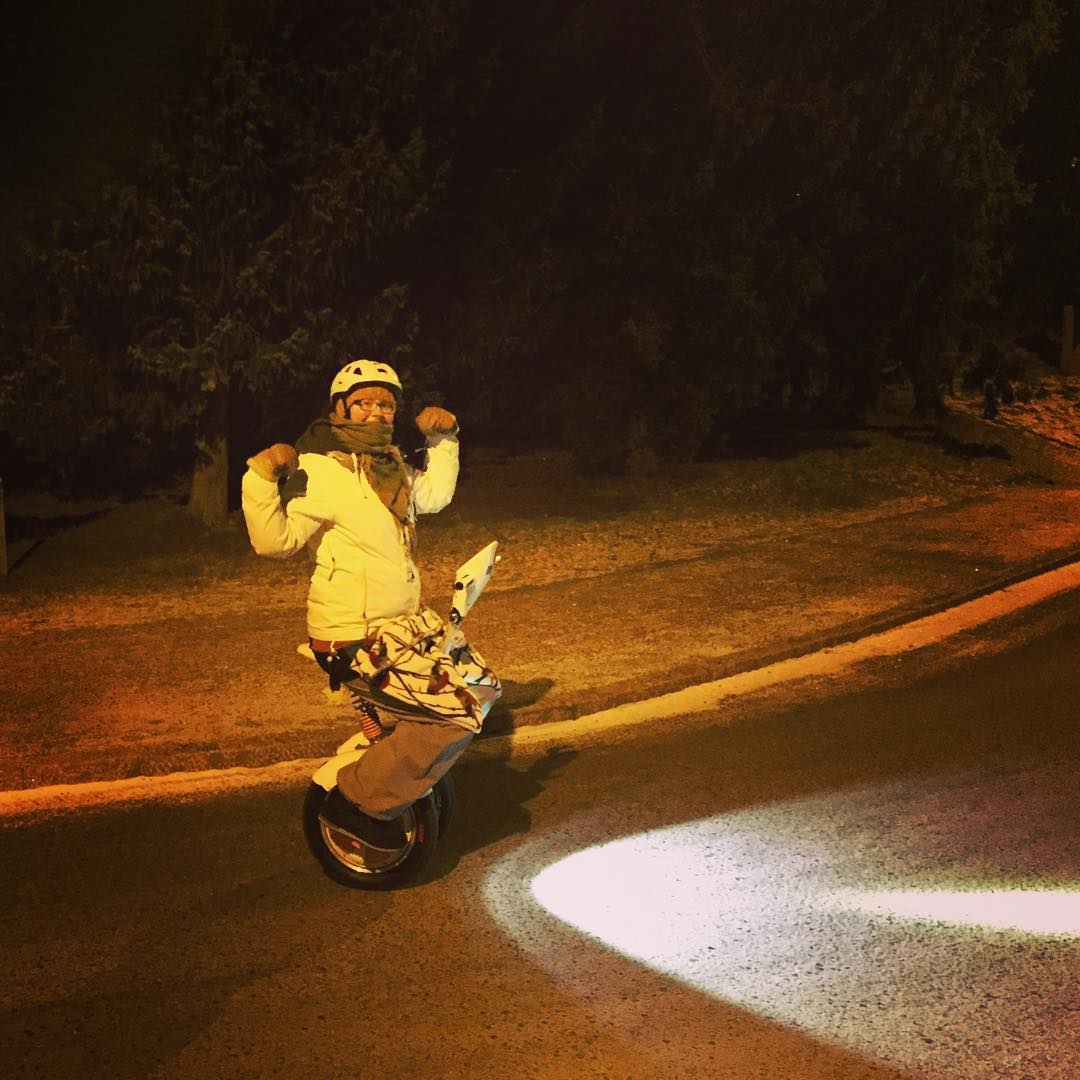 Airwheel A3 sitting-posture electric scooter guarantees safety to a larger extent than the traditional electric scooters. A3's electronic brake system replaces traditional mechanical brake system to make instantaneous reaction exact and fast, hence, to ensure riders' security in emergency. Moreover, battery is to electric scooters what brain is to men so it's very important to guarantee an enduring battery life. Airwheel emphasizes battery protection. For example, A3 uses thermistor and temperature control mechanism to ensure the battery works in an appropriate temperature to avoid short circuit.
Airwheel's state-of-the-art artisanship along with its delicate design in every detail makes Airwheel A3 outstrip the traditional electro-mobiles.