Airwheel S5 And Z3 Electric Mobility Scooters Can Be Ridden On Rainy Days.
Source:Airwheel beginTime 2/5/2017 11:56:31 AM
Abstract: Both the Airwheel S5 and Z3 were rolled out in 2015 and Airwheel has realized breakthroughs in the electric scooter industry, both the Airwheel S5 and Z3 2-wheeled electric scooters can be ridden on rainy days.
Take the Airwheel S5 and Z3 2-wheeled electric scooters for examples. Riders can ride them to travel whatever the weather is.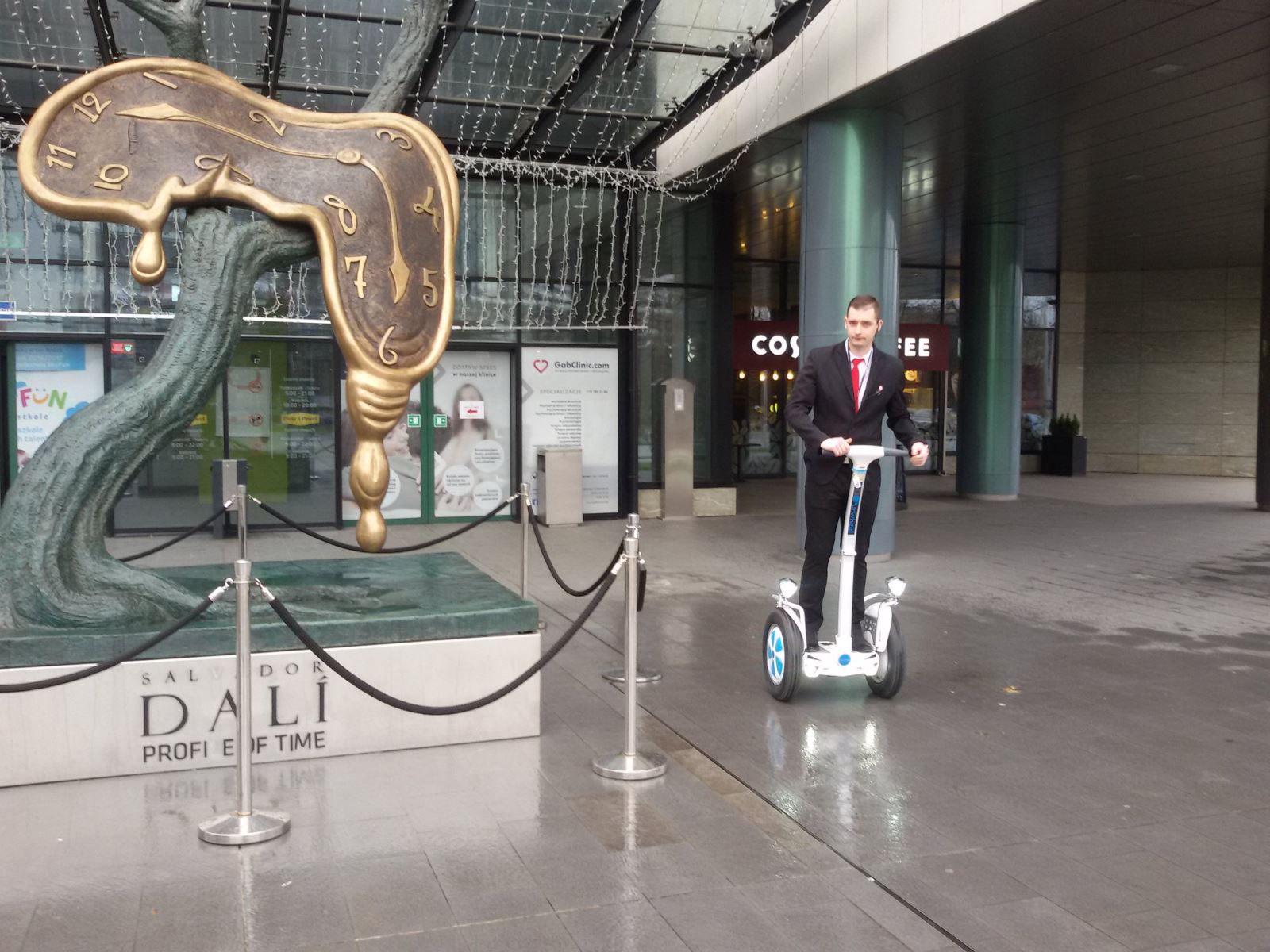 S5 is positioned as a private ATV. It is equipped with wider tyre than S3 and with a fender that is used for prevent dirty water from splashing over the bodywork. Airwheel S5 is praised for its tough gay image with large battery capacity 16-inch hub. Made of special aviation aluminium alloy, S5 is lighter and more durable, shockproof and anti-bumper. S5 is up to the Weatherproof Standard, which refers to S5 double-wheels electric scooter is waterproof and dustproof so that there is no worry about rainy days, as S5 can be ridden in the drizzle.
Combined with multiple protections including speed limit protection, low battery protection, tilting protection, battery protection, voice alert, S5 electric standing scooter safeguards your every travel. Riding S5 with music on is really a fantastic experience because the mobility of the sight coupled with the dynamic rhythms and beats stirs up the riders' emotions to enjoy the unforgettable moment.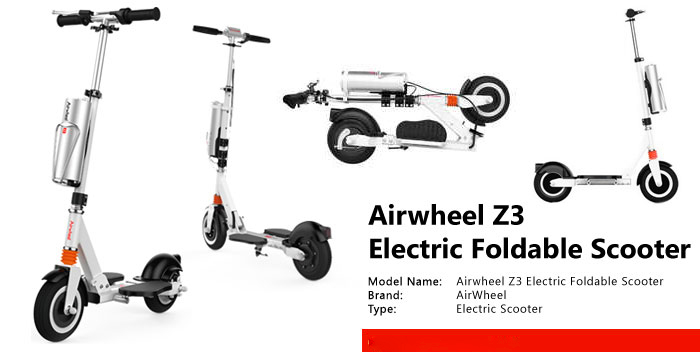 As for the other electric scooter, which can be ridden in the drizzle is the Airwheel Z3. Every specific part of Z3 foldable electric scooter, from vehicle frame to its bearing, is meticulously designed to pursue an ultimate harmony of the product overall. It will be with you rain or shine, because of its up-equipped battery design. Apart from that, the foldable pedals made from matting material have great skid resistance. They are safe without hidden trouble and can improve the operation. In the rainy weather, riders can increase the brake force to shorten braking distance by the emergency braking. Z3 standing up electric scooter can not only ridden in the drizzle, but also on various road conditions, thanks to the shock mitigation system.