Judge Airwheel M3 Smart Electric Skateboard by the Appearance
Source:Airwheel beginTime 2/6/2017 10:58:34 AM
Abstract: Generally speaking, people will get disgusted of judging one by only the appearances. Yet Airwheel have offered people the only chance in which one could make correct judgements of one by just appearances.
The most significant difference is the modules containing intelligent chips, battery cores, main boards and other function modules, which are the basis of the great performances and intelligent functions of M3. Most importantly, the high-quality wheels and thick boards demonstrate the stability and durability of M3, which also make people feel reliable.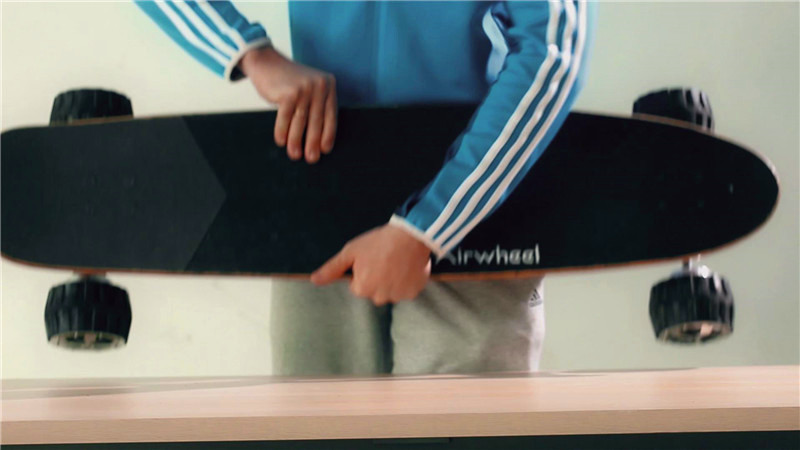 People may discover how M3 match the tastes of young people in modern cities and Airwheel still modified the wheels treads for obtaining better grip capability on M3. With the specially designed wheel treads and the high-quality wheel hubs, M3 self-balancing air board can ran smoothly and stably on any road conditions. M3 is equipped with a 2.4G wireless remote controller, which makes riding skateboard a simple thing.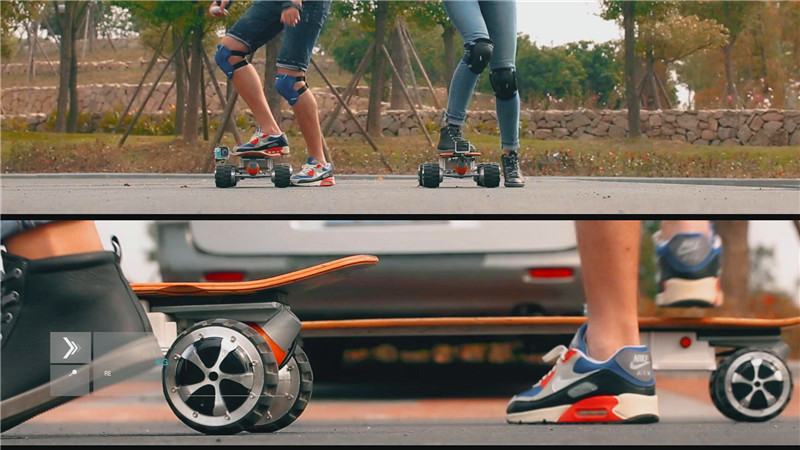 Airwheel dispensed with the traditional PC materials and turned to a kind of new material—TPU. TPU is short for Thermoplastic polyurethanes. By means of its elastic, transparent and durable nature, it is typically used in many fields, such as the toy, the daily apparatus and decorating materials. Compared with TPU, the traditional material PC is more rigid and harder. The rigidity and hardness keep PC out of the wide use in other fields. This time, Airwheel introduces TPU to the M3. This is regarded as a wise move. TPU help M3 electric air board decrease the vibration in the process of travelling. The excellent elasticity also prevents M3 from breaking down when it faces the impact face to face.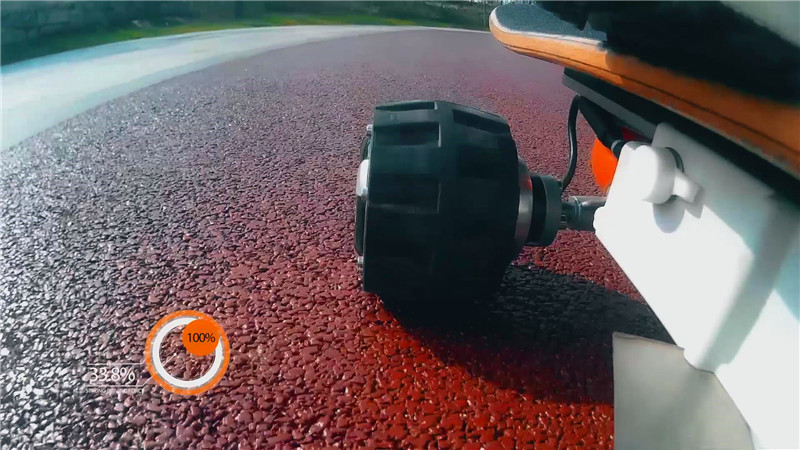 As the most favourite toys among young people, skateboards have won young players' love because of skateboards support the DIY needs of these players. The stickers, board and battery can be changed. It is very easy to recreate Airwheel electric skateboard and makes them very different from others. Now it's the only chance to make correct judge of one by just the appearances.