Every Family Needs a Type of Airwheel Z8 Colorful Electric Foldable Scooter
Source:Airwheel beginTime 3/1/2017 10:57:07 AM
Abstract: Airwheel Z8 has four color choices, including white, black, orange and green, which is why it is called colorful electric foldable scooter. It makes life colorful and full of vitality. Meanwhile, 75kg load capacity and adjustable operating rod make it a travel transport for all families. All in all, every family needs a type of Z8.
Every family has many different travel demands. It will be perfect if family members can share the same travel transport. Here is a good choice: Airwheel Z8 colorful electric foldable scooter. It is made from light but tough magnesium and reduces its item weight to 6.5kg and improves the load capacity to 75kg. What is more, the operating rod can be adjusted according to riders' height.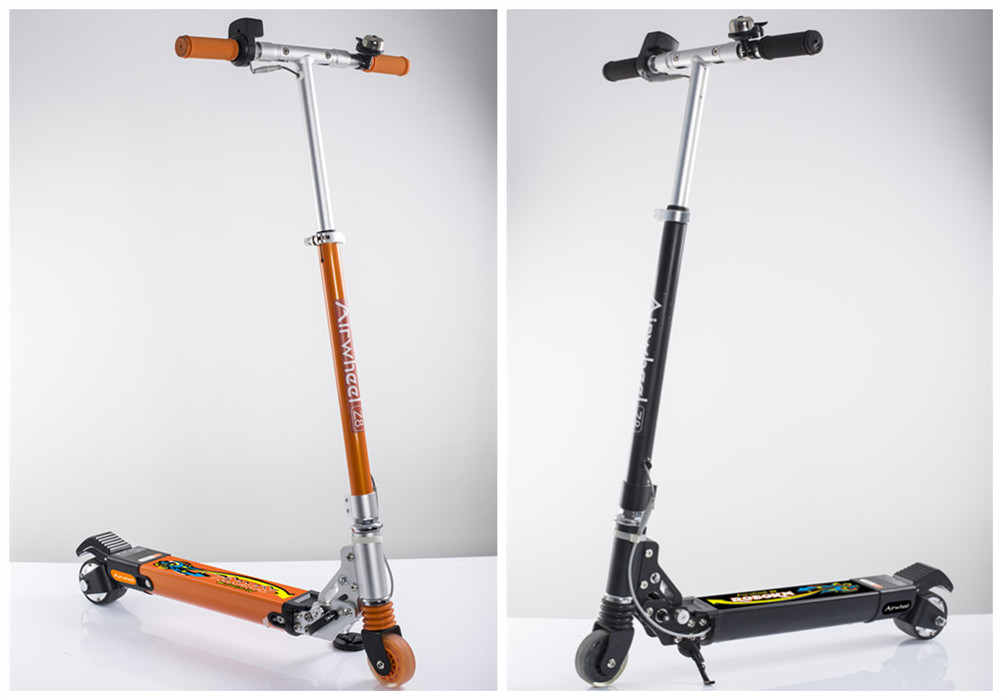 Besides light weight, Airwheel Z8 small wheel electric scooter also owns small figure. In the meantime, the multiple folding system brings Z8 great portability and convenience. As it is easy to fold and unfold, it can be easily carried into car trunk, bus or metro etc. In addition, Z8 enjoys sufficient power supply, for it is powered by branded li-ion battery cell. The equipped high-performance hub motor offers 150W power, which integrates the electric power drive system, transmission device and the electrical braking system to the wheels so as to guarantee more powerful and stable force.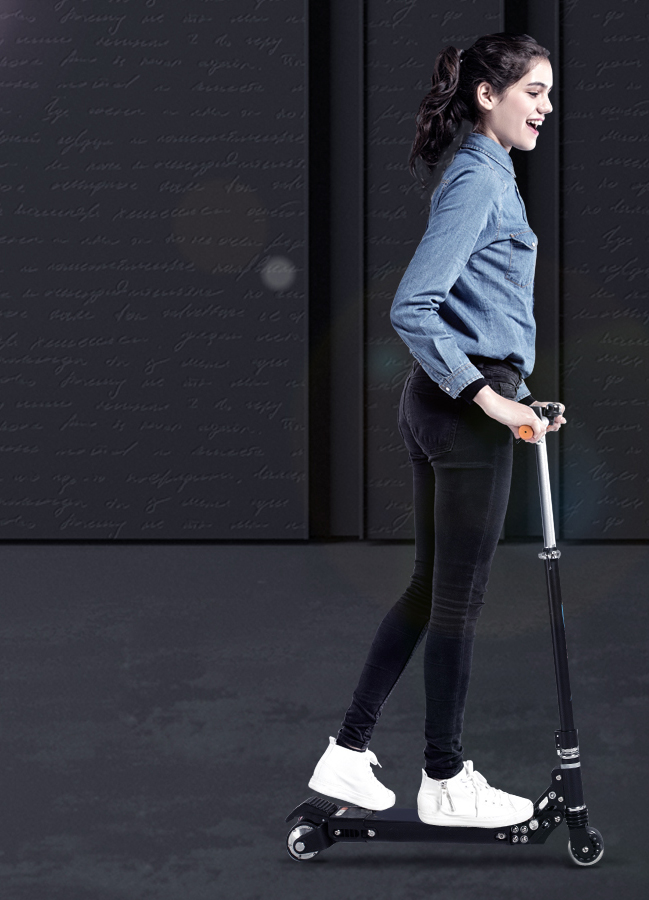 Dual shock mitigation system comes very first, which ensures comfortable and smooth riding on bumpy or rough roads. Like some other Airwheel electric scooters, Z8 has an exclusive APP, too. The fault self-diagnosis function of APP intelligent system plays a key role in guaranteeing riders' safety before traveling. The APO automatic power off design protects people's safety in emergency and one key can realize technical brake. Moreover, the imported 3m reflect light in the tail of Z8 makes night riding safe and sound, for such a light can remind the back passersby. At the same time, the light is energy-saving, which makes riding green.