The Poly-Functional Wearable Device — Airwheel C6 Open Face Helmet
Source:Airwheel beginTime 3/23/2017 10:48:21 AM
Abstract: Market segmentation is inevitable for the healthy development of the industry, which is also one of the missions of Airwheel. The former products of Airwheel have been limited to electric scooters, but now Airwheel is about to release its smart helmet.
Market segmentation has higher requirements on the product derived functions and more innovation on research. Airwheel does well in this aspect. As a product of Airwheel, C6 cool motorcycle helmet surely goes far more than what you can imagine about a helmet. Besides being your protector, it can also become your camera and music player.
For one thing, C6 is an ordinary helmet that can protect your heads effectively. The shell of Airwheel C6 adopts the ABS material weighing 1.21kg which is the golden ratio of a helmet. More importantly, Airwheel C6 open face helmet can protect you even in dreadful conditions. It can be used from -10 to 55 degrees, and it is water-proof and of high-durability for it is of IP55 standard. Plus its application of the forming technology, C6 is both of high impact-resistance and can give little pressure to your head. As a result, you can wear the helmet when you go rock climbing, when you have an off-road adventure cycling, and when you take parachuting.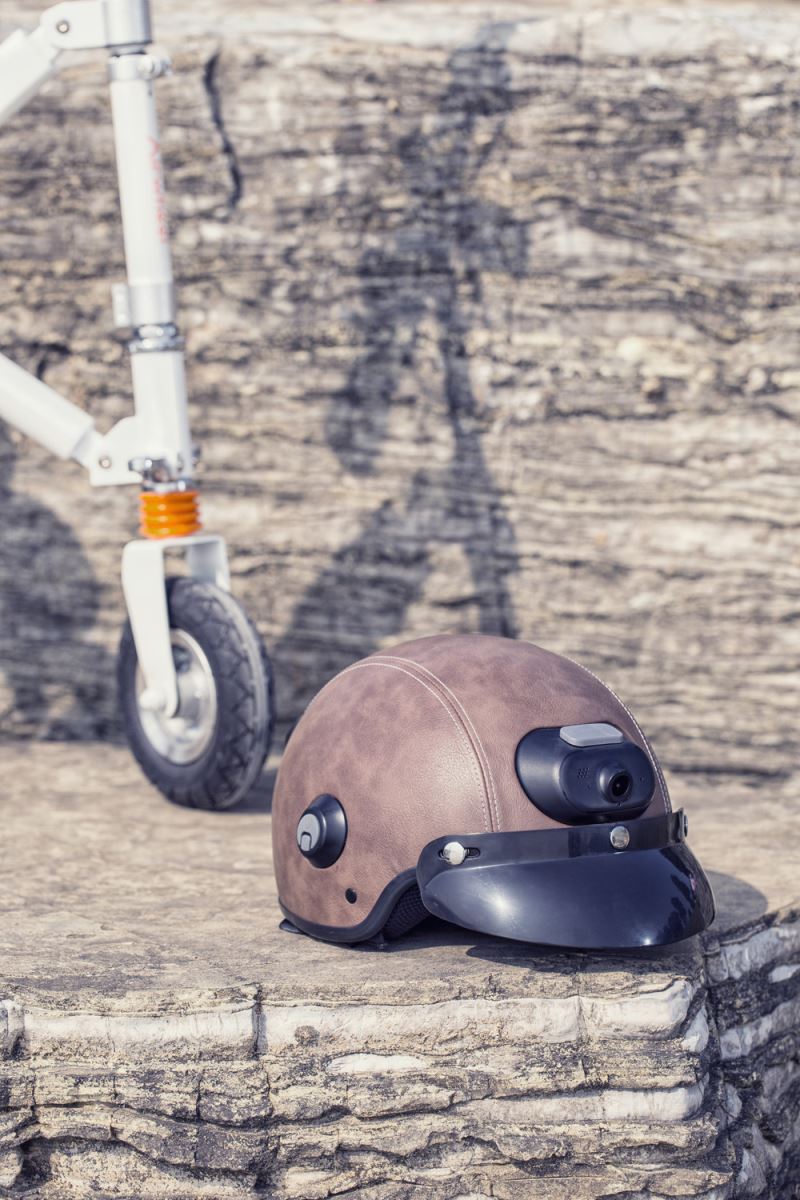 For another, C6 is a special helmet with a great variety of functions. It can be your camera and music player. C6 action camera has a camera of 2K resolution and 120-degree field of vision, plus the position of camera is very near to your eyes, so that the pictures are as if taken by your eyes. You can take pictures and record what you have seen just by pressing a button. Also, thanks to the high-definition camera, it can be your home security if you do not wear it outside.
Same to other models in Airwheel Global, C6 scooter helmet has its own App. If you don't want to push the buttons on the helmet, you can control it via the App, like taking pictures and shooting videos etc.