The Personalized Designs of Airwheel C8 Racing Helmet
Source:Airwheel beginTime 4/21/2017 10:59:45 AM
Abstract: In most respects, auto racing helmets are not dissimilar to motorcycle helmets in construction, since they have similar requirements of protecting against extremely high-speed collisions.
It is known that the percentage of racing accidents resulting in hospitalization in motor racing, at around 25 percent, is higher than any other major international sport and that the average period in hospital is the longest. Airwheel Global C8 smart cool motorcycle helmet is made of strong plastic ABS, and has passed rigorous testing of extrusion, impact and high temperature to give rider maximum protection.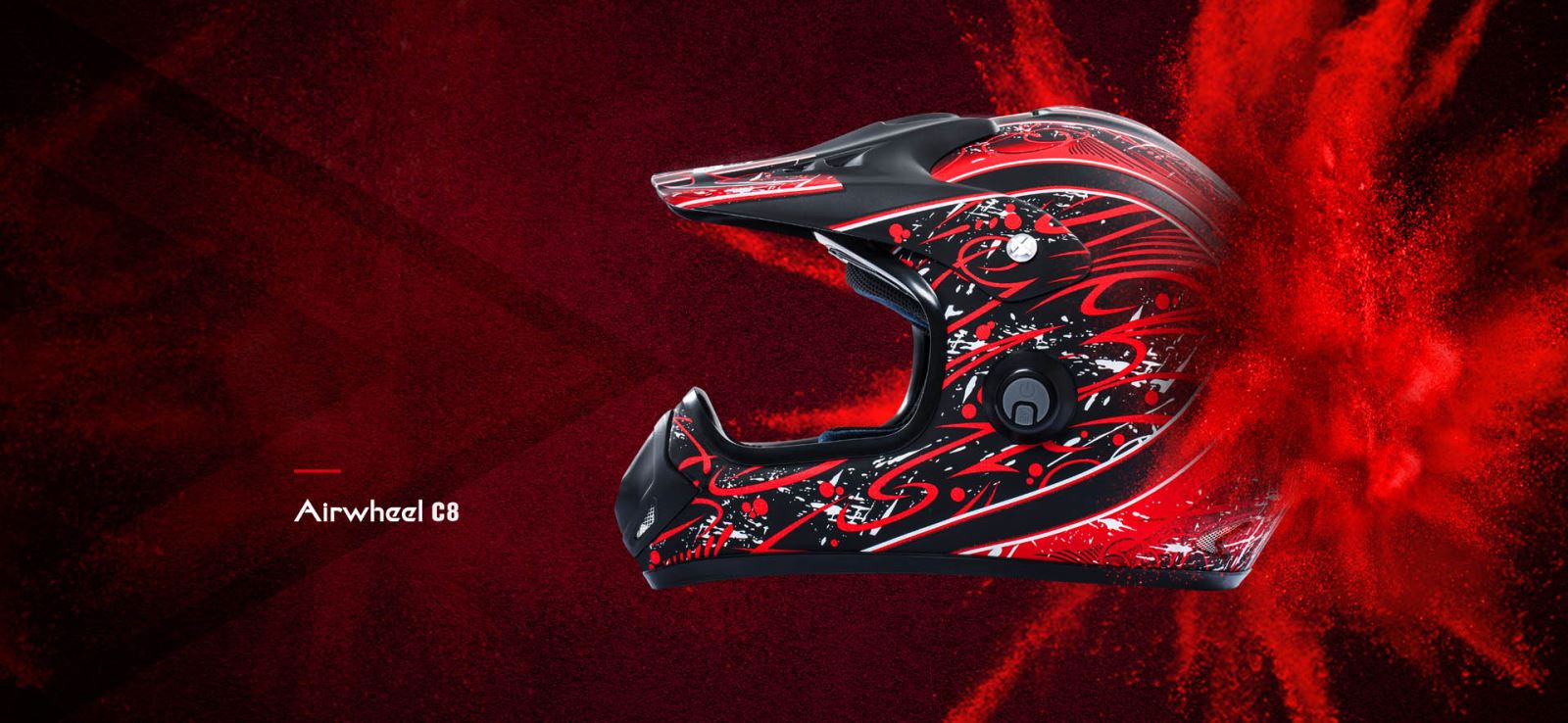 Since racing helmets became general standard equipment, there have been many improvements made to their design to cope with the increases in power and speed of racing cars. Based on the head type database, C8 realizes 3D modeling that can perfectly match the rider's head. High density particles in one-time foam molding enjoy higher hardness and stronger shock absorption to protect head comprehensively. From its externality, Airwheel C8 full face helmet seems to be normal. While, speaking of its functions, it is unparalleled. C8 can play music, answer the phone calls and take photos endowed with various functions.
Wearing headphones to listen to music is risky, however, the high quality Bluetooth speaker mounted on Airwheel C8 can enable you to enjoy music and meanwhile to hear the external sound, ensuring that you are ready to deal with emergencies anytime. Click the answer key and have a clear call. Freeing both hands ensures safe riding. This function really helps especially for picking up a phone during your journey of Extreme sports or riding motorcycle. C8 racing helmet is able to take photos or videos through the 120° view-shed accompanying camera and support Micro-SD card of the maximum 128GB. In addition, C8 can be connected to the mobile phone. The built-in Wi-Fi modules enable it to connect to mobile phones and indoor network hot spot so that you can share the wonderful videos to kinds of social media.