Embrace the Fire-New Riding Style—Airwheel R3 Electric Assist Bike
Source:Airwheel beginTime 5/27/2017 10:37:07 AM
Abstract: Traditionally, bicycling mainly relies on physical strength and the power assisting device of bicycle is not that advanced.
For the majority, the first vehicle we use is the bicycle. However, long-time cycling will make people exhausted. Airwheel Global R3 electric moped bike has become a new beloved of many citizens. Three modes including physical strength mode, electric mode and assist mode allow riders to choose one according to their need. It gives people an excellent riding experience. More importantly, it largely facilitates people's life. Airwheel R3 adopts branded lithium-ion battery, which not only ensures abundant and stable power supply, but also is guarded by 8 circuit protections. Therefore, it is safe and high-efficiency. According to the test, the range under assist mode of R3 will reach longer range than you expect and all travels within city can be easily realized by it.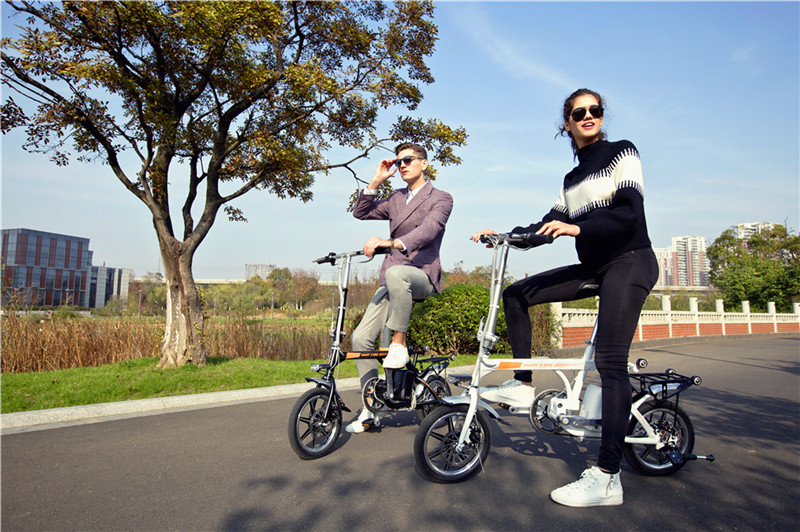 In addition, Airwheel R3 electric assist urban bike adopts 14-inch customized tires with unique tread pattern. They offer excellent adaptability and strong road holding capacity. Then, people can ride it under all road conditions and weather conditions. The weight of Airwheel R3 is just 17kg, which can be lifted by one hand of an adult man easily. In the meantime, it is also equipped with powerful folding system. People can fold the main frame, pole and handlebar successively, which will make R3 citizen folding electric bike a very small figure and thus ensure portable storage. It can be put in any corners in the house, office or other spaces. It can be a great connection among private car, public bus, subway or other transports. After all, "the last kilometer" is the common problem of many people in the city.
Regardless, going to places and riding with friends or a group of friends on R3 portable electric bike is a gratifying social experience guaranteed to build life time memories and friendships you will look back on with great fondness. The above are the reasons why the Airwheel R3 is so popular nowadays. From now on, embrace the fire new trip mode.