Girls Who Prefer To Wear High-Heeled Shoes Can Ride Airwheel S8MINI Mars Rover
Source:Airwheel beginTime 6/5/2017 3:36:05 PM
Abstract: Every girl shall have one or more high-heeled shoes. For whatever reason, they need to take on their high-heeled shoes. Maybe some of them love to wear since they will look more confident or maybe some girls do not like to wear but sometimes they have to. Cora advises girls that riding S8MINI self-balancing scooter will save girls from tiredness.
Some girls are fond of wearing their high-heeled shoes and they think that they will be more confident while some girls always wear their high-heeled shoes in certain occasions. Some girls think that wearing high-heeled shoes always hurts after a long time hates to wear but sometimes they have to. Cora is a loyal fans of Airwheel mini electric scooters. She knows that Airwheel Global can be used for many occasions. But she finds a new one. She deeply understands that girls suffer from the hurt of standing or walking with high-heeled shoes. With the S8MINI, Cora tries it by herself and her experience can tell all the girls that riding S8MINI two wheel electric walkcar is a good choice for girls.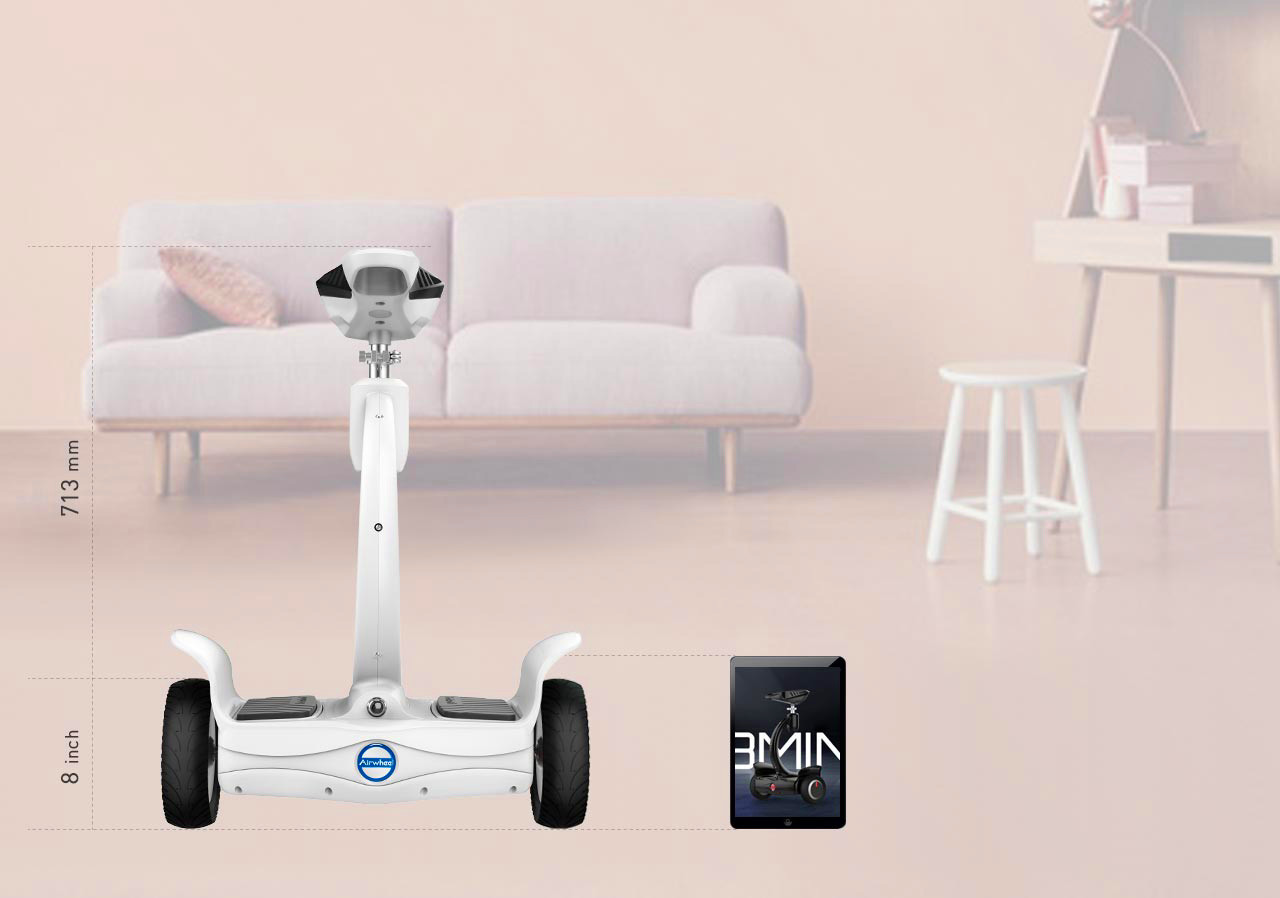 Besides, the shell of S8MINI self-balancing electric scooter adopts the magnesuim-aluminium alloy and LEXAN resin as the main material. This material looks nice and also environmental. So not only the beautiful shoes can make girls bright, but also the fashionable S8MINI can make girls flashy.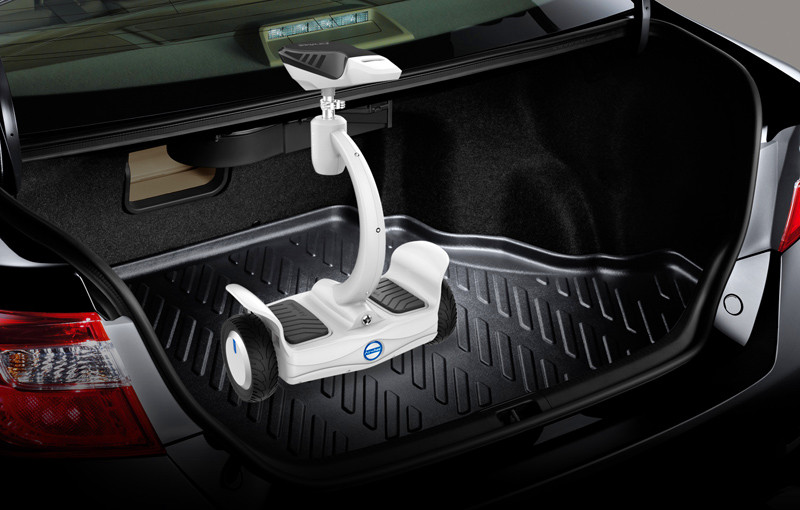 The key point for helping girls escaping from the sufferings lies on the dual ride posture of S8MINI intelligent electric scooter. This humanized design can liberate riders' hands and foot. Besides, the operating arm can be adjusted. Girls can adjust it to higher or lower level. Whether you are going to do a formal business negotiation or participating a leisure party, riding S8MINI will be the smart choice. In addition, S8MINI has wireless remote control. The Bluetooth inside S8MINI can interact with App on the phone which makes it becomes a good helper for riders. Come and ride S8MINI to enjoy a comfortable riding experience.