Nice body figure can also be shaped via riding Airwheel E3 smart e bike
Source:Airwheel beginTime 4/1/2017 3:40:31 PM
Abstract: Generally speaking, almost no one refuse to lose weight and be slender. Certainly, there are kinds of ways to keep a good figure, but here a new way appears with a totally different style, that is, riding Airwheel E3 smart e bike.
In fitness center, you will have to spare specific time and some big money for going to exercise; for exercise by use of fitness equipment, you may invest much dollars for purchasing. But on the contrary, a daily transport vehicle Airwheel Global E3 smart e bike can do it, too with low cost since riders can ride E3 for daily commute and also can use it to exercise so as to achieve the goal of shaping good figure.
Why it can be a way of exercise? The three ride modes of Airwheel E3 electric aided-bicycle need to be especially emphasized. Electricity-assisted mode, power-assistance mode and bodybuilding mode can be altered as you need. It is obvious that under bodybuilding mode, riders need to add manual labor to pedal so as to proceed. In this way, rider's body can get exercise. Besides, in electricity-assisted mode, it can be ridden totally by electricity and in power assistance mode, it can provide assistance according to the gears level.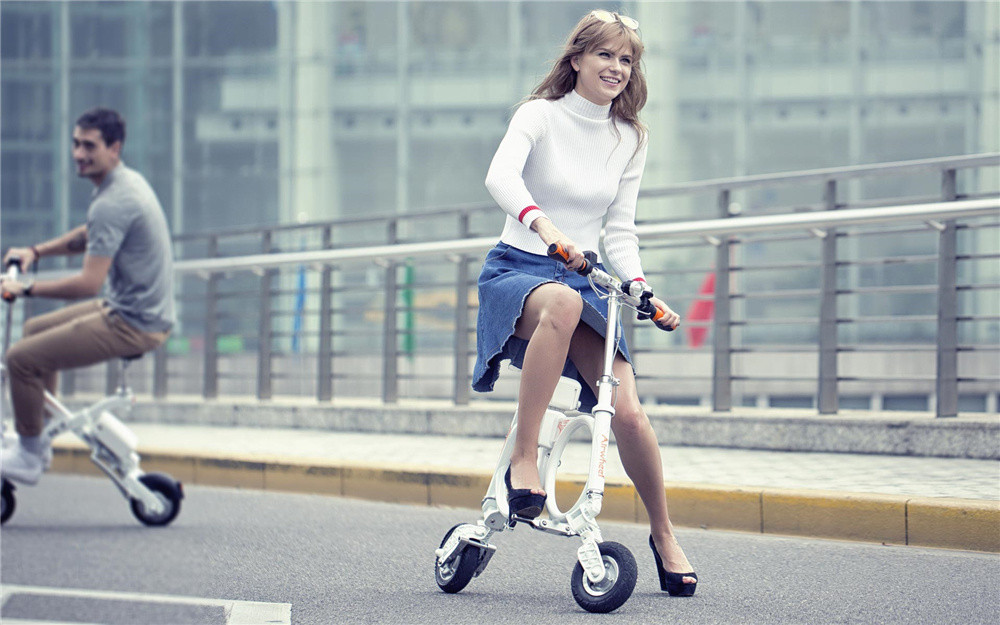 Similarly, E3 electric folding bike can be folded and after finishing the whole folding steps, it can be shortened into a much smaller size of 650mm*470mm*840mm. The battery of E3 is also can be replaceable. If required, riders can buy back up batteries to lengthen the miles. What' more, the battery can be acted as a portable charging device to charge daily intelligent electronic devices like iPad, iPhone or cameras after connecting to the USB interface.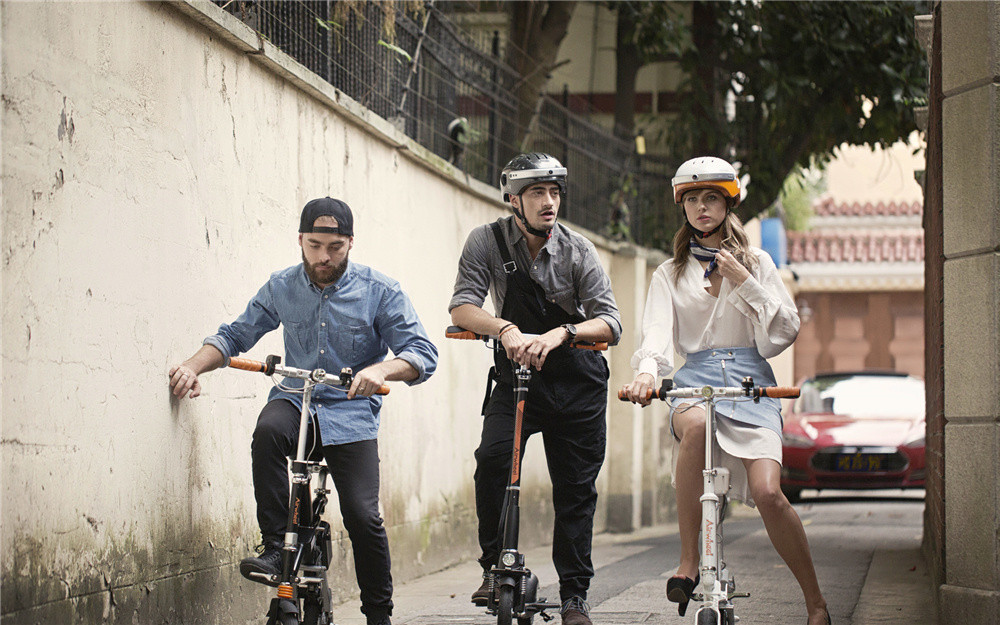 Out of safety, E3 citizen e-bike is equipped with 3M reflect taillight for alarming the pedestrians or vehicles behind you to avoid any collision and headlight for illuminating the road condition under light-insufficient environment in front of you. Imagine that you ride Airwheel E3 to go to a park for relaxing. For this second, you are cycling in electricity-assisted mode and maybe next second, you alter it into bodybuilding mode for exercising. What a marvelous experience with Airwheel E3 mini electric assist bike!