About the Evaluation of Airwheel H3 Automatic Electric Wheelchair
Source:Airwheel beginTime 6/19/2017 1:19:11 PM
Abstract: Though Airwheel H3 electric folding wheelchair has been launched recently, enthusiastic fans keep posting online their opinions of the product. As a pioneering and revolutionary product, Airwheel H3 liberates the elder's two feet and they never have to rely on other's help to go out.
As a pioneering and revolutionary product, Airwheel Global H3 smart wheelchair liberates those people who have difficulty in walking's two feet and they never have to rely on others' help to travel. Therefore, the thrilling mood of trying the fancy product is understandable and it has made such an important change in people's life.
Once, there was a hot topic on Quora which discusses the things that a person should not skimp on when buying. The answer for most riding enthusiasts may be a quality vehicle. Since the launch of H3 lightweight electric wheelchair in 2017, there are continuous posts of how it works online. The rear gear motor with dual drive provides powerful kinetic energy. It is made of aluminum alloy material, with better load ability and durability. H3 is designed for special groups who have difficulty in walking.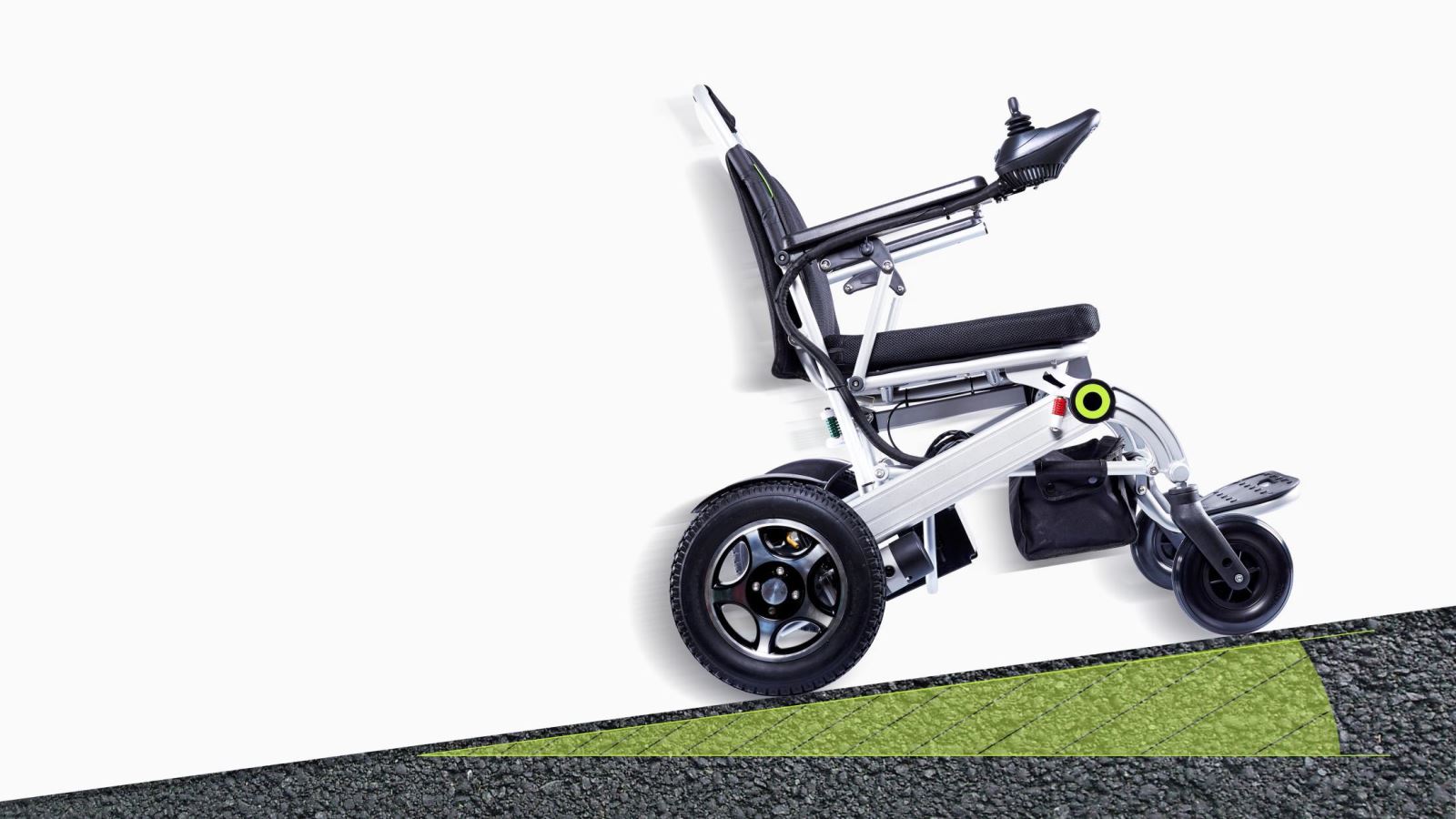 Today's protagonist is an ordinary retired man who suffered a lot from the horrible urban transportation system. There are several reasons for choosing this product. Firstly, the cute shape and the 12.5-inch tire are intuitively appealing for him. The super wide wheel hubs help H3 to conquer all kinds of road conditions. H3 has speed limit protection by setting it via the mobile App and this helps him to set up his mind. After all, safety always comes first. The cool black color is very attractive for him. In both winter and autumn, the color seems elegant and sedate. When the user pushes the power button, H3 outdoor/indoor wheelchair that can be folded automatically stands stably on the ground. It is assessed that H3 is a pleasing product with delicate outer design and stable performance.
The reducer with dual back drivers has been carried over from cross-country motorcycle and has been optimized specifically for urban roads to give customers a comfortable riding experience even on rough and winding road. With H3 automatic electric wheelchair, the rider would not have to cram onto buses and enjoy the travel freely.